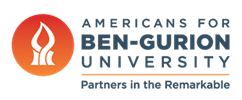 Bedouin Women Face Obstacles to Access Healthcare
June 21, 2021 - Summarized from Haaretz
Negev Development & Community Programs, Social Sciences & Humanities
Haaretz – Interviews conducted by a researcher at Ben-Gurion University of the Negev (BGU) shed light on the difficulties Bedouin women run into when seeking medical care in Israel.
When Suha (not her real name), 70, was invited to a workshop on healthy living, she arrived full of curiosity. But the conversation with the dietician quickly turned out to be irrelevant. "She explained to us about healing herbs and the damage they do," Suha said. "She told us to use fruits like bananas, apples, and cherries and put them in a blender."
But healing herbs are an essential part of Suha's culture and that of other women the dietician met. And in the Negev's unrecognized Bedouin villages there's no direct electricity supply to run a blender, nor do they necessarily have one, and fruit is not easy to come by.
"Bedouin women are the very fringe of Israeli society – as women, as a minority Arab group and residents of outlying areas," says Haneen Shibli, a BGU doctoral candidate in public health. "They might put off or forego health services, which can worsen their health," she said, citing as an example a woman from an unrecognized village dealing with unbalanced diabetes, whose condition could worsen due to lack of physical access to treatment.
Her research, advised by Dr. Paula Feder Bubis and Prof. Limor Aharonson-Daniel, was published last month in the International Journal for Equity in Health.