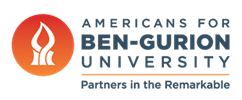 BGU and Others to Open Campus for Ultra-Orthodox Students
September 26, 2023
Israel Studies, Culture & Jewish Thought, Negev Development & Community Programs
The Jerusalem Post — A consortium led by Ben-Gurion University of the Negev and several academic colleges has won a government tender to create a separate ultra-Orthodox campus in the South. This reflects a trend in which a growing number of haredim want to pursue a higher education, but under conditions in which their beliefs and religious observance won't be compromised.
"BGU has offered underserved populations access to higher education since its founding, and we are eager to extend the same opportunities to the haredi community…Creating a haredi campus will contribute not only to the haredi communities that are thirsting for academia, but also significantly to society at large." said Ben-Gurion University President, Prof. Daniel Chamovitz.
The campus is due to open as soon as possible, with studies expected to begin in October 2024. BGU, the Sami Shamoon College of Engineering, Sapir Academic College, Kaye College of Education, Hemdat Academic College, and Ashkelon Academic College will offer independent degrees at a separate location, which has yet to be determined. The South has a dense population of haredim, with an estimated 30% of ultra-Orthodox Jews living there.
The consortium will offer degrees in nursing, accounting, applied economics and management, technological marketing, education (including a teaching certificate), special education, industrial engineering and management, visual communications, software engineering, Talmud studies, computer science, and social work.
Beer Sheva's BGU will run pre-academic programs to help those who do not meet admissions requirements. The plan will open the degree programs to women first and offer pre-academic programs to men to help them meet the acceptance thresholds.