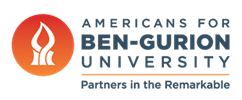 New Algorithm Gauges Damage From Gaza Fire Balloons
July 6, 2021 - Summarized from The Algemeiner
Homeland & Cyber Security, Negev Development & Community Programs, Research News
The Algemeiner — As incendiary balloon attacks renewed this week from Gaza towards southern Israel, an algorithm developed by an Israeli research team has assessed that the May conflict with Hamas saw about 3,200 acres of Israeli forest, reserves, and farmland burned around the Strip.
Researchers at Ben-Gurion University of the Negev (BGU), headed by Prof. Arnon Karnieli from the Jacob Blaustein Institutes for Desert Research, have developed a remote sensor algorithm that analyzes satellite images to map the devastation ignited by kite terrorism and other incendiary devices. Firebombs attached to kites and balloons and launched from the coastal enclave into Israeli territory have previously destroyed large areas of Israeli land near the Strip.
"In 2018, the worst year of kite terrorism in Israel, we mapped all the fires around the Gaza Strip, which was very important as people on the ground weren't able to immediately assess the damage in the area," Karnieli told The Algemeiner in an interview. "The area was under military operation and the army stopped firefighters and the natural reserve authority from getting close to the Gaza Strip. Satellite imaging was the only method to observe and assess the damage."
"Unfortunately, this is now happening again, and the same area is being burned again and again," Karnieli remarked.
The algorithm analyzes satellite images to locate burned areas and allows researchers to see from space through even heavy smoke cover, and distinguish between the active fire, burned areas, and non-burned areas.
"There are forests that will not recover on their own, and it will take us 20-30 years to rehabilitate," Moshe Baruchi of KKL told Israel's Ynet News. To help assess the damage inflicted to areas by incendiary devices launched from Gaza, KKL has started to use the fire damage mapping algorithm developed by Karnieli's team.