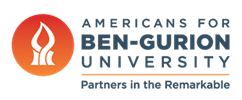 New BGU Program to Combat Health Disparity in Israel
July 9, 2021 - Summarized from The Jerusalem Post
Negev Development & Community Programs
The Jerusalem Post – Health Minister Nitzan Horowitz announced the new "Ilanot" program, made to strengthen the health system in Israel's South. The program, which was started at Ben-Gurion University of the Negev (BGU) and was formally backed by the Israeli Ministry of Health, was announced during a conference at the University entitled "The Negev in the Center" on Tuesday.
There are health disparities between the Center and the South, including life expectancy. People living in the Center are expected to live 2-4 years longer than those in the South.
"Closing the gaps and making healthcare accessible to all who need it all over the country is the goal of a healthy public health system," Horowitz said. "The healthcare gaps between the center and the periphery are unbearable, and only deepening in recent years.
The health minister's new program plans on training more doctors to alleviate their lack in the South. There are 5.5 doctors per 1,000 people in Tel Aviv, but only 2.1 in the South. There is also only one hospital in the Negev – Soroka Medical Center – and only 1.65 beds per 100,000 residents.