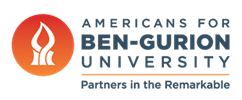 New Deep-Sea Hotspot Offers Climate Change Insights
July 14, 2021 - Summarized from Forbes
Desert & Water Research, Natural Sciences
Forbes –  An unprecedented deep-sea discovery in the eastern Mediterranean could have transformative implications for the scientific community's understanding of climate change, global sustainability, and essential life functions.
A recent expedition off Israel's coast that was part of a long-term collaboration among the University of Haifa's Leon H. Charney School of Marine Sciences, the Israel Oceanographic and Limnological Research, Ben-Gurion University of the Negev (BGU), and the Inter-University Institute of Marine Research uncovered what researchers described as a biologically diverse paradise, including a rich food web that is based on methane, hundreds of deep-water sharks and the largest concentration of shark eggs ever found.
"We believe that this discovery of a previously unknown deep-sea hotspot of life and biodiversity may be crucial for the sustainability and resilience of the regional marine ecosystem of the eastern Mediterranean Sea," said the Charney School's Dr. Yizhaq Makovsky, one of the initiative's leading researchers.
Investigation of this habitat's functionality "will allow us to assess the potential effects of global warming on ecological functionality," added Makovsky. "The geological and environmental records concealed in this hotspot will provide a high-resolution record of the impact of changes on the deep sea, which is essential for understanding climatic changes at local and global scales."