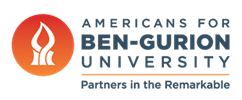 Beer-Sheva Is in High Demand for High-Tech
May 16, 2016
Homeland & Cyber Security, Robotics & High-Tech
The Washington Post — In the heart of the Negev desert, Beer-Sheva was once a melting pot of Jewish immigration, teeming first with new arrivals from Arab lands, and then with Russian speakers. Today, it is fast becoming a high-tech hub. Soon, it will be populated by the military, drawing in career soldiers and their families.
The trend is part of a larger effort by the Israeli government to redress a population imbalance in which most of Israel's highly trained, affluent young people prefer to live in Tel Aviv and its environs, while less-educated and poorer communities struggle to survive in the periphery.
The plan just might work in Beer-Sheva, whose population of 246,000 people is expected to swell by 100,000 in the coming years. The government's hope is that the creation of an Advanced Technologies Park, aligned with and adjacent to Ben-Gurion University of the Negev — the fastest-growing university in Israel — and the relocation of the military's elite technology units here will draw top talent and boost the nation's economy.
The signs, some say, are promising.
Initially, "the military did not want to move to the desert — not at all," says BGU President Prof. Rivka Carmi. But "the fact that there was a university that was so strong in high-tech and cyber enabled them to sell the move to their people."
On a recent day, Yoav Tzruya, a partner at Jerusalem Venture Partners (JVP) was in his office at its CyberLabs incubator on the first floor of a shiny building in the Advanced Technologies Park. Here, JVP has nestled five fledgling firms, each picked for its potential to play defense against hackers.
Each was given a cubicle with space for about four developers and several million dollars in seed money so that they can polish their products for the global cyber security market.
The military is building a new headquarters for its cyberdefense unit, replacing desert dunes with cement and steel. BGU, now Israel's leading cyber security university, is building new wings for biotech engineering, chemistry and archaeology.
Beer-Sheva's Advanced Technologies Park already houses 45 firms, from global giants, such as Lockheed Martin, EMC, PayPal and Deutsche Telekom, to tech startups.
"We have a unique perfect storm opportunity — it all comes together here in Beer-Sheva," says Tzruya.
JVP has invested in 120 companies and a growing number are cyberplayers, many located in Beer-Sheva. They include Secret Double Octopus, which has come up with a way to protect e-mails, text messages and other digital communications without using traditional encryption.
Beer-Sheva Mayor Ruvik Danilovich is excited about the city's prospective transformation. It should bring great "socioeconomic and educational change," he says, that will turn Beer-Sheva into an "international, metropolitan center of innovation."