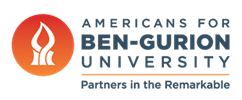 Lenovo Opens Cybersecurity Center at BGU
April 3, 2023
Homeland & Cyber Security, Robotics & High-Tech
Israel21c — Global computing products giant Lenovo, a $70 billion company serving 180 markets worldwide, has established the Lenovo Cybersecurity Innovation Center (LCIC) in cooperation with the Cyber Security Research Center of Ben-Gurion University of the Negev in Beersheva.
Israel is internationally recognized as a center of the cybersecurity industry, and Beersheva is home to cybersecurity R&D centers for several global technology companies.
"Ben-Gurion University is committed to maintaining its cybersecurity research leadership not just in Israel, but also globally, and to apply the most recent academic knowledge and research to real-world issues," said Prof. Yuval Elovici, head of Ben-Gurion University's Cyber Security Research Center.