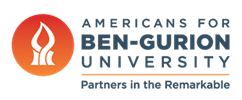 A Cyber Security Powerhouse in the Desert
May 16, 2016
The Washington Post — In the middle of the Negev desert, a cyber city is rising to cement Israel's place as a major digital power. Beer-Sheva's Advanced Technologies Park (ATP) is concentrating some of Israel's top talent from academia, business and the military in an area of just a few square miles.
No other country is so purposefully integrating its private, scholarly, government and military cyber expertise.
In global private investment into cyber security firms, Israel is second only to the United States, with a half a billion dollars flowing to the sector annually. Where the two countries diverge is in Israel's ability to organize itself to defeat cyber threats. Different sectors of society — that in the United States do not have a tradition of collaborating — are willing in Israel to work closely together under a strong centralized authority.
That strategy is the foundation of Beer-Sheva.
The ATP already houses cyber security startup incubators and global companies such as PayPal, Lockheed Martin and Deutsche Telekom, and is growing to accommodate the National Cyber Security Authority and the army's elite technology intelligence branch, Unit 8200.
Completing the complex is Ben-Gurion University of the Negev, Israel's top school for cyber security. Students will have the ability to go fresh from their studies directly into employment and mentorship with the nation's biggest cyber players.
Dr. Yaron Wolfsthal, who heads the IBM Center of Excellence at BGU, is anticipating more cross-pollination in the desert, as he awaits the arrival of army cyber units.
"We can work with them even before they are discharged," he says, noting some will be working toward advanced degrees.
"The technical engineers will go from their home to the base every day, and on the way, they will see banners for all the companies here. This primes them to consider working in those companies later on," adds Dr. Wolfsthal.