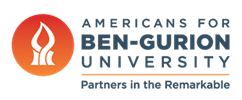 Startups Based on BGU Research Are Advancing Healthcare
June 14, 2017
Detroit Jewish News — Israeli startup companies are boasting a strong focus on healthcare innovation. Many of them are run by BGU researchers who are developing innovative ways to diagnose and treat disease.
ElMindA
According to officials at ElMindA, a high-tech company using new technology to understand brain networks, two billion people of all ages suffer from brain-related disorders. Led by BGU Prof. Amir Geva of the Department of Electrical and Computer Engineering, ElMindaA's scientists aim to "map the functions of the brain similar to the way that Google maps neighborhoods." Their ultimate goal is to develop ways to diagnose brain conditions earlier and more accurately.
According to Prof. Geva, baseline tests (such as EEGs and PET scans) don't provide as much information. Having tested 1,000 people with its system, the company claims the largest database for electrical activity in the brain.
Concussions are a particular focus. ElMindA has worked with the U.S. National Football League to develop methods for determining when players with concussions can safely return to the playing field.
Todos Medical 
Todos Medical is a biotech company developing cancer screening tests with better results and lower costs than current tests for breast, colorectal and lung cancer. Chief Executive Officer Rami Zigdon and Chief Technology Officer Udi Zelig, Ph.D., both BGU alumni, have developed blood tests that identify immune response to cancer.
Their tests require only a routine blood draw, then the white blood cells are exposed to a spectrum of light. The nature of light absorption indicates an immune response to solid tumors.
"We're not measuring cancer cells. We're measuring how the body responds to cancer," Zelig explains.
More than 1,000 clinical samples have been tested in Israel and Ukraine, achieving greater accuracy than ultrasound, mammography and colonoscopy tests. In addition, the company's blood tests have proven less intrusive and cost less than other screening methods.
DiACardio
DiACardio uses algorithms and other advanced analysis to learn more from cardiovascular imaging tests. The company was founded by Dr. Noah Liel-Cohen in 2006, when she was a medical student at BGU. Dr. Liel-Cohen, a cardiologist, is also a member of the Faculty of Health Sciences.
She and BGU's Prof. Hugo Guterman, of the Department of Electrical and Computer Engineering, developed the technology and software to automate and improve the evaluation of echocardiograms—ultrasounds of the heart. These tests yield video images on a monitor, which can be difficult to interpret accurately.
With the click of a mouse on the video monitor, DiACardio's LVivo platform automatically identifies the borders of the heart's ventricle walls and uses the data to quantitatively assess the heart's performance. Now FDA-approved and available in the United States, the technology is used today in many locations.
Center for Digital Innovation
The Center for Digital Innovation (CDI) is a nonprofit innovation center that combines aspects of a business incubator, think tank and startup company. BGU is one of its investors, and its office is located in Beer-Sheva's Advanced Technologies Park.
Co-founder  and BGU alumnus Boaz Gur-Lavie says CDI's role is to bring together "people who think big with data to improve the life of its citizens." To that end, CDI seeks out innovative thinkers who can address societal needs and then provides support services to prepare startups for the United States market.
The company addresses one of its concerns—societal aging—by studying the health, housing, social, and other needs of the rapidly growing elderly population. In its office is a life-size model apartment designed specifically for older adults.
Says Gur-Lavie, "We need to address challenges holistically."
This post is excerpted from a story by Shari S. Cohen, who recently participated in Americans for Ben-Gurion University's 2017 Murray Fromson Media Fellowship.