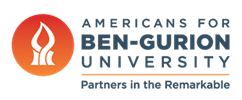 President Obama Calls BGU Brain Tech a "Great Idea"
March 21, 2013
Medical Research, Press Releases, Robotics & High-Tech
JERUSALEM, March 21, 2013 — President Obama today gave accolades to researchers from Ben-Gurion University of the Negev (BGU) who presented two brain-focused technologies at the Israel Museum technology showcase as part of his Israel trip.
Accompanied by Israel Prime Minister Benjamin Netanyahu, President Obama saw brain activation technology by ElMindA, which he called "a great idea."  The company, which has worked with the Pittsburgh Steelers on preventing concussions, is a start-up company founded by Prof. Amir Geva of BGU's Department of Electrical and Computer Engineering.
BNA™ measures brain state and brain changes and can potentially be applied to assess a wide spectrum of neurological, psychiatric and physical conditions, including concussions, sports injuries, and central nervous system-related diseases, like Alzheimer's and Parkinson's. In addition, the technology serves as a valuable tool in the development of treatments for these diseases, in rehabilitation from sports injuries, and in evaluating when physical activity can be resumed. BNA™ is currently being used with leading partners in the United States.
One of the shows highlights was MinDestkop, a hands-free, thought-controlled computer developed by three BGU graduate students.  To demonstrate, a student "patient" wore a cap with 14 EEG connect points that sense brain activity.  A second student explained that as the patient thought of different items — a flower, music or an automobile — the patient could manipulate the cursor to specific colors on a computer screen that controlled what the patient wanted to do.
According to the Daily Beast, Obama said to Netanyahu of the MinDesktop inventors, "These guys have deeper thoughts probably than the two of us." The computer is being designed to help disabled people communicate with just their thoughts.
"Today, we were stars, and it is so incredibly gratifying to be able to present two examples of the cutting-edge technology being developed and commercialized by BGU," says Doron Krakow, executive vice president, American Associates, Ben-Gurion University of the Negev based in New York City. "We are proud of the two groups from ElmindA and MinDesktop who are fulfilling Ben-Gurion University's mission to develop technologies that are helping people in Israel, in the United States and around the world."
Watch this CBS News video of President Obama viewing these technologies>>
ElMindA is at :48 seconds
MinDesktop is at 2:01
ABOUT AMERICANS FOR BEN-GURION UNIVERSITY
By supporting a world-class academic institution that not only nurtures the Negev, but also shares its expertise locally and globally, Americans for Ben-Gurion University engages a community of Americans who are committed to improving the world. David Ben-Gurion envisioned that Israel's future would be forged in the Negev. The cutting-edge research carried out at Ben-Gurion University drives that vision by sustaining a desert Silicon Valley, with the "Stanford of the Negev" at its center. The Americans for Ben-Gurion University movement supports a 21st century unifying vision for Israel by rallying around BGU's remarkable work and role as an apolitical beacon of light in the Negev desert.
About Ben-Gurion University of the Negev
Ben-Gurion University of the Negev embraces the endless potential we have as individuals and as a commonality to adapt and to thrive in changing environments. Inspired by our location in the desert, we aim to discover, to create, and to develop solutions to dynamic challenges, to pose questions that have yet to be asked, and to push beyond the boundaries of the commonly accepted and possible.
We are proud to be a central force for inclusion, diversity and innovation in Israel, and we strive to extend the Negev's potential and our entrepreneurial spirit throughout the world. For example, the multi-disciplinary School for Sustainability and Climate Change at BGU leverages over 50 years of expertise on living and thriving in the desert into scalable solutions for people everywhere.
BGU at a glance:  
20,000 students | 800 senior faculty | 3 campuses | 6 faculties: humanities & social sciences, health sciences, engineering sciences, natural sciences, business & management, and desert research.
Media Contact:
Brian Sherry
Stern Strategy Group
908-325-3860