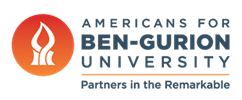 BGU Education Expert Warns Remote Learning Fails Children
October 5, 2020
CTech— "Significant learning" has become the keyword among education experts and researchers these days, following the Israeli school system's complete transition to remote education amid a second COVID-19 lockdown.
The important question they are dealing with is not to what extent the students are able to study remotely via Zoom calls and other technological solutions, but rather to what extent does their studying produce a real understanding of the subject matter and the ability to put their knowledge to practice.
Are the children actually absorbing the materials, or simply gazing at the screen while their thoughts wander?
"What's happening here is causing substantial damage," says Dr. Sarab Abu-Rabia-Queder, senior lecturer at BGU's Department of Education.
Dr. Abu-Rabia-Queder leads a team of experts on education amid the crisis—an independent task force from various fields impacted by the COVID-19 pandemic.
She has closely examined what's happening in the education system, with an emphasis on students from underprivileged communities.
"Many children are not independent," says Dr. Abu-Rabia-Queder, negating the claim that remote learning develops independent studying skills.
"It is an approach that treats everyone as a single entity. Just like the statement that everyone has access to a computer and an internet connection — not everyone has the means to study remotely, particularly among the Bedouin community, and not everyone can learn independently," she says.
According to Dr. Abu-Rabia-Queder, the education system will see a large drop-off of students at the end of this school year. "There will be students that currently aren't taking part in online classes and didn't take part in classes during the previous lockdown either because they had no internet connections. This time around, the problem is compounded by a lack of motivation.
"Absent the school and classroom setting, the rules are more relaxed. Home is simply not an educational environment. In addition, some teachers don't teach via video calls and instead just hand out assignments and expect students to practice on their own. But what about the acquisition of new materials? Students can't be expected to teach themselves, especially when it comes to subjects like math and physics," she says.
Dr. Abu-Rabia-Queder explains that during Israel's second lockdown, younger children face loneliness and social isolation, and a heavy burden is placed on parents of younger children who must be present to assist in online learning. "But what happens when both parents work? The child simply gets lost."
With regard to economic disparities, "I see students dropping out. There are children in the Bedouin community that see that it's not working and prefer to go get a job. Students aged 13 or 14 are going to work because they don't have the tools or equipment to study remotely.
"We are losing out on an entire generation that is deteriorating rather than improving. They won't come back. They will get low-paying unregulated jobs, enter the circle of poverty, and grow the at-risk population. These are not children that will contribute to the economy, they will become adults who will be a burden on society and the market," says Dr. Abu-Rabia-Queder.
Dr. Abu-Rabia-Queder doesn't have a comprehensive solution to the current circumstances but says that the answer depends on a single step. "Just like there is an expert that oversees the handling of the medical crisis, we need an expert to manage education," she says.