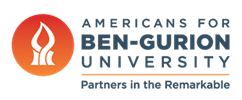 CyberArk Opens R&D Center in Beer-Sheva's Tech Park
June 2, 2021 - Summarized from The Times of Israel
Homeland & Cyber Security, Negev Development & Community Programs
The Times of Israel – CyberArk, the second largest Israeli cybersecurity firm, with shares traded on the Nasdaq, inaugurated a new R&D center in the southern city of Beer-Sheva this week.
The center is located at the Gav-Yam Negev Tech Park, which is situated close to the Israel Defense Forces' new C4I technology base and Ben-Gurion University of the Negev (BGU). Israel's National Cyber Directorate's CERT center and 70 other development centers and startups are situated in the technology park.
The new R&D site will allow CyberArk to make "Israeli innovation available to our global customers from Israel's capital of the Negev," said Udi Mokady, CyberArk's CEO and founder, in the statement.
The proximity to the IDF's technology corps and Ben-Gurion University will bring a "considerable edge" to CyberArk and its employees as it will enable the firm to become part of a "unique ecosystem of government agencies, academia, and industry" in Beer-Sheva, said Chen Bitan, general manager of CyberArk Israel and the company's chief product officer. The southern city, which is the capital of the Negev region, is repositioning itself as a national focus point for cybersecurity activity.
"The arrival of CyberArk to our ecosystem not only adds another major magnet for employment talent, but also increases the possibilities of interaction with researchers from BGU, and internship opportunities for our students," said. Prof. Daniel Chamovitz, president of Ben-Gurion University of the Negev, at the inauguration of the center on Sunday.