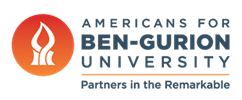 BGU Receives $18 million for Computer Science Building
July 10, 2023
Negev Development & Community Programs, Robotics & High-Tech
Jewish News Syndicate — An $18 million lead grant from the Leona M. and Harry B. Helmsley Charitable Trust will support the construction of the state-of-the-art Helmsley Computer Science Building on the new North Campus of Ben-Gurion University of the Negev in Beersheva.
Construction is slated to begin in the next few months. The facility will become the largest building on the North Campus with at least 60 offices and lab space for each faculty member.
It will also house the Computer Science Student Center, complete with multimedia technology, screens, video-conferencing, academic project areas, quiet spaces and other tools available to more than 2,000 students.
"With a new computer science building at Ben-Gurion University, students and faculty will be better able to advance the field of computer science for Israel, further increasing the caliber of the country's workforce and its ability to lead the world in innovation."