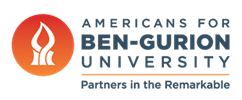 Times of Israel: COVID Vaccine for Israeli Babies in April 2022
January 14, 2022
The Times of Israel — Israel is expected to roll out vaccines for babies and toddlers by April, a senior health official said.
"In Israel vaccines are available now for everybody aged five and over. I believe by April this will be expanded for any age above six months," Dr. Asher Shalmon, the Health Ministry's director of international relations, said in a briefing to foreign policymakers and journalists this week.
Government coronavirus adviser Prof. Nadav Davidovitch, a top epidemiologist, also noted in a press briefing on Wednesday that Israel was aiming to introduce infant doses soon. Davidovitch is a leader of Israel's doctors union and director of BGU's School of Public Health.
Davidovitch made his comments as he discussed why he believes parents shouldn't let their guard down against Omicron based on observations that it tends to cause milder illness than previous variants, and that children tend to experience the virus more mildly than adults.
"Children are often much less sick than adults, but they can have PIMS [pediatric inflammatory multisystem syndrome, an aftereffect of COVID-19] and long COVID, which is why vaccines are important, and there will be vaccines for children under fives."