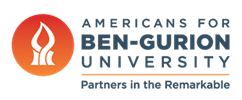 Cinema City to Create a Safer Movie Theater Experience
June 12, 2021 - Summarized from The Jerusalem Post
Medical Research, Natural Sciences
The Jerusalem Post – Israeli movie theater chain, Cinema City, is partnering with Tadiran to take important steps to creating cleaner, safer air as the country emerges from the coronavirus pandemic.
Movie theaters closed because of COVID-19 and began to reopen on May 27. The original plan was to admit those who have been vaccinated and have a green passport, and limit entry to those who have not been vaccinated. The new air purification system could change that.
A breakthrough trial found that the "Air Care 02" technology purifies about 90% of air pollutants. A 99% reduction in the concentration of bacteria, fungi and viruses was found in a controlled laboratory test. Tadiran began expanding into air treatment and purification in May 2020 and plans to introduce more air purification solutions like this one.
The Air Care 02 results were praised by Prof. Ariel Kushmaro, head of the Environmental Biotechnology Laboratory at Ben-Gurion University of the Negev (BGU), who was involved in the experiment and validation.
"These are significant results, with the treatment causing a strong reduction in the concentration of mold, viruses and bacteria in the air in indoor spaces, including cinema theaters," he said in a statement.
"In controlled laboratory conditions, a reduction in the concentration of bacteria, fungi and viruses of about 99% was demonstrated – a promising statistic by any measure."