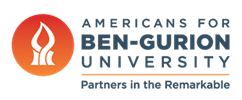 BGU Researchers Create AI to Improve Success of IVF Treatment
September 12, 2023
Medical Research, Research News
The Jerusalem Post — Success rates for in-vitro fertilization vary according to the skills of the doctor and the age of the woman. In general, for women younger than 35, the rate of live births per egg retrieval is about half. For women ages 35 to 37, the success rate is two-fifths, while for those aged between 38 to 40, it falls to about a quarter.
Each attempt is physically and emotionally painful and costly for the health system.
Now, a research group led by researchers from Ben-Gurion University of the Negev's Faculty of Health Sciences and School of Public Health has created an artificial intelligence algorithm that can help improve the chance of pregnancy in IVF by automatically analyzing embryos to help choose the best candidate. The university adapted it to the need for picking the best embryos. The Fairtility company wrote the algorithm which is used for a variety of uses.
Choosing a blastocyst – the early stage of an embryo, five to six days after fertilization – is mostly based on subjective grading and time-consuming techniques. But AI allows for objective and quick blastocyst selection. In this study, 608 blastocysts were selected for transfer. Multivariable regression analysis, adjusted for the woman's age, found blastocyst size to be significantly associated with implantation potential.