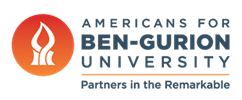 New Nanochip Shows How Immune System Handles Cancer
June 15, 2021 - Summarized from The Jerusalem Post
Medical Research, Nanotechnology
The Jerusalem Post – Scientists at Ben-Gurion University in the Negev (BGU) announced that they have developed a nanochip that could propel cancer immunotherapy forward. Their findings were published Friday in the prestigious peer-reviewed journal Science Advances.
Using nanolithography, Prof. Mark Schvartzman of BGU's Department of Materials Engineering and the Ilse Katz Institute for Nanoscale Science & Technology, developed the unique chip with metal etchings just 10 nanometers in size.
"The field of nanotechnology took off about 20 years ago," says Prof. Schvartzman, who was the principal investigator. "Nowadays, the field offers unique tools that serve scientists from many different fields. These tools allow us to create, view and control objects just 10 nanometers or less in size."
Co-author Prof. Angel Porgador, dean of the Faculty of Health Sciences at BGU explains how this innovative approach is at the forefront of cancer research. "We managed to understand how the size and physical arrangement of the receptors on the cell affect how the white blood cells 'talk to' the other cells in the body," Porgador said.
This study has important implications for medicine and biology. "Today, cell activities within the body can be directed to fight cancer by genetically engineering receptors. But there is a need to develop other methods that are effective against different types of cancer," Prof. Porgador added.