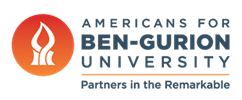 BGU Teams up with UIR to Study Moroccan Jewry
September 15, 2021
Morocco World News — Ben-Gurion University of the Negev (BGU) in Israel and the Rabat International University (UIR) in Morocco signed a Memorandum of Understanding (MoU) on September 13 to collaborate on education and research, especially on the study of the cultural heritage of Moroccan Jews.
The two universities will team up through a variety of community outreach and fundraising programs.
"This historic collaboration between BGU and UIR will delve into the long history of the Jewish people in Morocco, which dates back more than two millennia," said Doug Seserman, chief executive officer of Americans for Ben-Gurion University.
Included in the collaboration are the study of the intertwined destiny of Jews and Muslims in the MENA (Middle East and North Africa) region, as well as joint activities related to "People of the MENA region," encompassing Humanities, Social Sciences, Natural and Health Sciences.
Representatives from both universities expressed their desire to meet in-person both in Rabat and in Beer-Sheva once Morocco and Israel loosen their COVID restrictions.
"This remarkable partnership will undoubtedly lead to great strides within Middle East Studies and beyond," said Seserman.
This agreement is the second collaboration between BGU and a Moroccan academic institution. In August, BGU announced it was "joining forces [with the Mohammed VI Polytechnic University (UM6P)] for future collaboration on sustainability."
UM6P also shared the news on its website, noting that the cooperation with BGU cooperation will focus on agriculture, water, energy, and ecological restoration.
Morocco is the fourth Arab country to have established diplomatic relations with Israel as part of the US-brokered Abraham Accords in late 2020.
Since re-establishing their diplomatic ties in December of last year, Morocco and Israel have made considerable strides in cementing their newly "normalized" relationship.
In addition to the reopening of direct flights between the two countries, there have been pledges of furthering their bilateral cooperation on a wide range of issues, including high-tech, tourism, trade, education, and defense.
Read more in Morocco World News >>