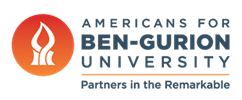 BGU's SHE-SPACE Wins Astronautical Federation Prize
May 10, 2021 - Summarized from The Jerusalem Post
Leadership, Awards & Events, Natural Sciences
The Jerusalem Post – The International Astronautical Federation decided to grant the G3 award to the Ben-Gurion University of the Negev (BGU) Earth and Planetary Image Facility's SHE-SPACE program that works to encourage girls to be involved in science, technology, engineering and mathematics (STEM).
The G3 award is granted yearly to organizations who work for diversity in the field of space research and have shown excellent results in the field. The prize will be awarded at the International Astronautical Conference in Dubai.
SHE-SPACE is a space science project focused on the development of satellite imaging research applications. Program creators believe that exposing young women to advanced scientific disciplines, especially in the context of research, can encourage women to continue studying science.
Each group of participants deals with a research question that is related to an environmental issue that is relevant to the country she comes from. Each group of participants uses a satellite to complete research on their topic. The international group of young women make it.
"This flagship project allows girls to be exposed to the forefront of research and space technologies and to conduct cross-border research and social collaboration," said Dr. Shimrit Maman
"I am proud of the entire team and participants of the project, in Israel and around the world, and I am full of appreciation for receiving the award of excellence," she added.
SHE-SPACE was founded in 2018 and today operates in countries around the world. It is supported by Israel's Space Agency which is part of The Science and Technology Ministry.