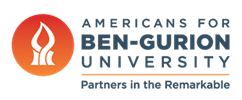 BGU Researchers Discover Low-Frequency Magnetic Sensors
July 18, 2023
Research News, Robotics & High-Tech
The Jerusalem Post — Flexible magnetic sensors have become popular because they are versatile for a variety of uses and applications in key fields of flexible electronics – including soft robotics, consumer electronics, healthcare, vehicles and more.
They are widely utilized for tasks such as navigation, and in contactless human/machine interfaces, strain sensors and in smart skin and textiles for applications such as pressure sensing, posture monitoring and motion tracking.
These sensors are better than rigid ones because they can bend and can take the contours of a wide variety of surfaces, including those that are soft and have an irregular shape. But this advantage has come at a price, as flexible magnetic sensors are much less able to detect small magnetic fields, this limiting their potential use.
But a "giant leap of more than an order of magnitude improvement in the sensitivity of flexible magneto-resistive sensors" is now upon us, according to researchers at Ben-Gurion University of the Negev (BGU) and Bar-Ilan University (BIU).