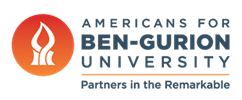 Times of Israel: BGU & MIT Create Program for Bedouin Youth
September 22, 2022
Negev Development & Community Programs
The Times of Israel — Over a dozen youths complete a five-week tech program for the Bedouin community, backed by MIT and Ben-Gurion University.
A minority within a minority, Bedouin communities are among the most disadvantaged groups in the country, and suffer from a chronic lack of infrastructure like water systems, electricity grids, and roads, have inadequate access to quality education and healthcare, and often rank low on socio-economic scales among Israeli localities. Most live in the Negev area in a mix of towns and villages, some of them unrecognized by the state. A scathing State Comptroller report released last year said Bedouin communities in the south live with a shocking lack of services and governance and blamed the state, in part.
Over a dozen Bedouin teens were selected for the five-week boot camp, dubbed "Digital Tent," a collaboration between the Massachusetts Institute of Technology, Ben-Gurion University of the Negev, and Siraj, a non-profit organization dedicated to integrating members of the Bedouin community into Israel's celebrated high-tech sector. The program worked with 17 Bedouin teenagers and youths, aged 16-20, who were screened for their mathematical abilities and entrepreneurial skills. They took classes on programming languages, project management, and product management and were led by a London-based, MIT computer science graduate who is currently working at Ben-Gurion University's urban planning laboratory.
Their mission, over the five-week camp, was to develop products or services that would serve their Negev communities. Among the stand-out ventures developed by the participants and shared with The Times of Israel was a bus transportation app for school pupils that would work in recognized and unrecognized Bedouin villages (where public transport apps do not work). It was modeled after Moovit, the Israeli developer of a free app that offers public transportation schedules and transit options, and was acquired by Intel for some $900 million in 2020.
Dubbed the "Bedouin Moovit" by the program, the idea was developed by 16-year-old Furat Albador, a resident of the Bedouin town of Lakiya, who said she joined the summer camp to address a major problem in her community. "Sometimes you wait for the [bus] ride for two minutes and sometimes an hour and a half, and it's never possible to plan. The usual apps don't work in our area, so it's impossible to know when the bus will arrive. It got to the point where we call our teachers to come pick us up with their private car," said Albador. Her app maps school buses serving Bedouin communities based on GPS technology.
Another program participant, 18-year-old Mahmoud Abu-Ganim, also of Lakiya, developed a small device that can be attached to footwear to help warn blind and visually impaired people of obstacles in their path through vibrations. "I think this is a development that can greatly help those in need in society. My dream is to learn and improve throughout life, to become a professional and an expert in everything I do," said Abu-Ganim, who started learning to code at around 11 years old. "From the 6th grade, I taught myself to program and even managed to earn money from my knowledge. I knew that this program could help me open doors for the future," he said.
Others, like Rahat-resident Hadil Abu Ajami, 18, joined the program with minimal tech knowledge. "In Bedouin society, not everyone has widespread access to computers, and it is important to understand that such access can change the face of the entire community," she said. "From a young age, I have been drawn to computers. Unfortunately, in my high school, I did not have the opportunity to major in computer science, but instead, there were physics and electronics majors." She said the program exposed her "to programming languages, to hardware, and to wonderful people. I realized that I have a true passion for high-tech professions."
Read more from The Times of Israel >>