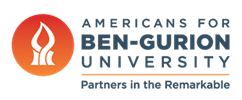 BGU Joins Thermal Energy Storage Consortium
March 10, 2015
Alternative Energy, Press Releases
Ben-Gurion University of the Negev will be part of an international academic, research and corporate consortium to create a Ph.D. program on thermal energy storage (TES) technologies.
TES stocks thermal energy by heating or cooling a storage medium so that the stored energy can be used at a later time for heating and cooling applications as well as power generation.
The goal is to educate professionals for research and industry institutions in this emerging field. BGU received funding from the European Union's Horizon 2020 program to create the network that includes 14 universities, as well as research institutions and small companies. Together, they will design the program and implementation.
BGU is represented by its Heat Transfer Laboratory, headed by Prof. Gennady Ziskind of the Department of Mechanical Engineering. According to Prof. Ziskind, close research ties were developed with his European colleagues in the field of energy storage over the course of various European programs. "This new project is a product of those successful previous collaborations."
The project is being implemented as part of the European Strategic Energy Technology Plan (SET-Plan). SET-Plan establishes an energy technology policy for Europe designed to accelerate the development and deployment of cost-effective, low carbon technologies. Moreover, the SET-Plan Education and Training Roadmap is intended to bring about a structural change in the EU educational landscape by enhanced integration and coordination of the business and research environments.
The partners will be the core of a future larger network of top research and development institutions and industries for co-funding and industrial placement, sharing infrastructure capacities and student mobility.
At Ben-Gurion University of the Negev, dozens of labs are examining all sorts of alternative energies from thermoelectrics to biofuels and solar. To learn more about BGU's Energy Initiative visit www.aabgu.org/energy.