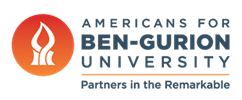 BGU Helps Launch "AI Lifeguards"
June 1, 2020
Business & Management, Robotics & High-Tech
NoCamels — As lifeguards return to work in Israel, a new artificial intelligence (AI) system developed by BGU students could help save even more lives.
Founded in 2018 by BGU students Minna Shezaf, Netanel Eliav, Gadi Kolver, and Adam Bismut, Sightbit is a startup that leverages AI technology to alert lifeguards when swimmers are in danger.
Sightbit received financial backing from BGU's Cactus Capital, the first student-run university venture capital firm in Israel.
In collaboration with the Israel Nature and Parks Authority, Sightbit recently launched its first full-scale pilot program at Palmachim Beach, one of Israel's most popular beaches.
While Israeli beaches usually have three lifeguards stationed at every tower, they are not always able to monitor everything at all times. The Sightbit program aims to address the challenge of a lifeguard's limited reach by creating the first "smart" beaches in Israel, powered by cutting-edge AI and computer vision tech that will make it easier to spot and prevent drowning victims.
"Sightbit is, in essence, an AI lifeguard — so our software acts as an additional lifeguard by flagging threats to swimmers," says Minna Shezaf, co-founder and chief marketing officer. Special cameras are used to film the beach's swim areas and algorithms analyze the footage in real-time to flag incidences.
"I believe this is the first time AI deep learning technology has ever been used to save lives at the beach," adds Sightbit's Chief Technology Officer Gadi Kovler.
The monitoring system maps swimmers' locations, warns of potential drowning hazards, changes in sea data – such as unexpected waves and currents – and provides control over the movement of various populations in general, and young children in particular.
In addition to its real-time alerts, water hazards, and warnings to swimmers, Sightbit also provides crowding management solutions, updates on weather conditions, and offers estimates on how many lifeguards are needed on a given day to safely monitor swimmers.
The company has been invited to conduct trails at beaches across Israel, Europe and the United States. Ultimately, their system may be an optimized solution for cities and beach authorities.
Sightbit's goal is to expand their camera systems to areas where swimming is prohibited, in order to warn beach rescuers and first responders when an incident occurs, and ensure a rapid response time.