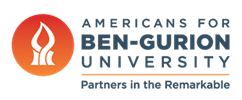 BGU Helps Pinpoint COVID-19 Hot Spots in Sewage
June 8, 2020
Medical Research, Robotics & High-Tech
NoCamels — Kando is an Israeli startup that detects pollution in the world's largest city sewage system. In partnership with BGU and Technion, Kando has launched a pilot project to detect traces of the novel coronavirus in feces in the southern coastal city of Ashkelon.
Founded in 2011, Kando uses internet-connected devices, original algorithms and artificial intelligence technologies to enable wastewater utilities to detect pollution anomalies and blockages in real-time in order to keep the world's sewage systems hygienic and working.
Kando allows experts to pinpoint specific areas affected by the SARS-CoV-2 virus, enabling responses and potentially avoiding total lock down in the event of a second wave of the coronavirus in Israel.
With an innovative method for upstream detection, from the wastewater facility toward the city itself, Kando is able to narrow down its measurements to neighborhoods and city streets.
Ashkelon is the site of one of Israel's coronavirus hotels, a paid lodging establishment converted to host patients who tested positive for COVID-19 so that they don't spread the virus.
Since Kando has this known parameter of the number of COVID-19 patients in the hotel, it can compare its measurements of the virus' RNA in sewage against the number of known cases in order to calibrate its algorithms for future measurements.
Kando's tech aims to work in any city with unknown concentrations of COVID-19 patients to pinpoint hot spots. The company is eager to roll out its system to as many cities as possible.
There are more than 70 initiatives underway as part of the BGU COVID-19 Response Effort.  These each require financial support, and Americans for Ben-Gurion University has announced its commitment to raise emergency funds, enabling BGU to participate fully in the world's efforts at mitigation and containment. Contributions can be made here.