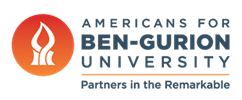 BGU Study Reveals Popular Artificial Sweeteners May Cause Harm
October 11, 2021
Jewish Link — Artificial sweeteners found in many foods, sports supplements and beverages could be causing long-term digestive disease and discomfort, according to researchers at BGU.
The team's findings, published in the International Journal of Molecular Sciences, show that at least three of the six FDA-approved artificial sweeteners tested—aspartame, sucralose and saccharin—may disrupt microbial gut balance and cause the progression of digestive diseases such as acute inflammatory bowel disease (IBD).
"The scientific community has been striving to come to a consensus about the safety of the artificial sweeteners recommended for weight loss and as a sugar substitute for people with type 2 diabetes and glucose intolerance," said lead researcher Dr. Karina Goldberg of BGU's Avram and Stella Goldstein-Goren Department of Biotechnology Engineering. "Our findings reveal that artificial sweeteners do, in fact, disrupt bacterial communication, which can negatively impact digestive balance and are harmful to gut health."
Researchers focused their study on sports supplements, consumed in large quantities by athletes who pay attention to their diet and use supplements to improve performance. At least one of the three sweeteners—aspartame, sucralose and saccharin—was found in undisclosed amounts in all the sports supplements tested.
Reports show the number of products containing artificial sweeteners has quadrupled as governments call for regulations to reduce sugar. It has become difficult to assess the true impact of these sweeteners, which are not clearly labeled on the mass-produced food and drinks being consumed in greater amounts by many people, including children and adolescents.
"This significant BGU study affects millions of people in the U.S., including children and adolescents. The study's findings are enlightening and should be helpful in guiding our consumption of artificial sweeteners," said Doug Seserman, chief executive officer of Americans for Ben-Gurion University.
Americans for Ben-Gurion University partners with the University through a variety of programming and community outreach initiatives across the United States. The organization is dedicated to developing the Negev region and ensuring Israel's future by supporting impactful research, including this study, along with BGU's innovation and education.