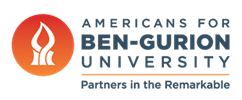 Times of Israel: Slow Brain Atrophy With This Diet
January 12, 2022
The Times of Israel — BGU researchers have discovered that age-related brain atrophy can be slowed with a green Mediterranean diet, high in polyphenols — a type of micronutrient naturally occurring in plants — and low in red and processed meat.
The results of the study were published on Tuesday in The American Journal of Clinical Nutrition.
The trial was led by BGU's Prof. Iris Shai and Dr. Alon Kaplan, together with several international teams of brain experts.
"Our findings might suggest a simple, safe, and promising avenue to slow age-related neurodegeneration by adhering to a green-Mediterranean diet," Dr. Alon Kaplan said.