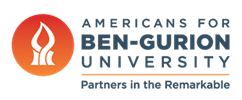 Small Airplane Seats Aren't Worst Thing for Obese Passengers
June 6, 2016
New York Post — Obese airline passengers are bothered more by humiliating stares from thinner passengers than by cramped seating or tight seatbelts, according to a study conducted by BGU researchers recently.
"Most participants agreed that the way people stare at them during boarding and deplaning is humiliating, and at times even shameful," says Prof. Yaniv Poria, chairman of the University's Department of Hotel and Tourism Management.
The study, "An Exploratory Study About Obese People's Flight Experience," was published in the Journal of Travel Research. Prof. Poria collaborated with Jeremy Beal of Virginia Tech.
"We assumed that the greatest difficulties obese people faced on places were caused by tight, confined spaces," Prof. Poria says. "We were surprised to find that the way other people reacted to them was so 'unpleasant' and 'embarrassing,' causing them to feel universally 'uncomfortable' and 'uneasy.'"
The obese fliers suggested allowing larger passengers to board first and deplane last, as well as offering seats of varying sizes, and making design changes to lavatories and seat trays. This could help ameliorate the stares of others, and their perception that obesity is a "chosen" disability.
"Obese people think that others regard them as individuals who intentionally decided to be disabled," Prof. Poria says.
"Obesity is a social disability as it prevents obese people from feeling safe in public."