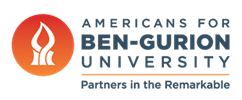 The Perils & Perks of Social Media in Shoah Education
January 27, 2020
Excerpted from HaAretz — In a high-profile effort, the Auschwitz-Birkenau memorial and museum set a goal of reaching 1 million Twitter followers by January 27 – the date when the Red Army liberated the notorious death camp in 1945.
Clicking "Follow" on a Twitter account may not seem like the most effective way to memorialize the 75th anniversary of the liberation of Auschwitz. Ahead of Israel's Holocaust Remembrance Day last spring, a new innovative approach that drew international attention was "Eva Stories," which transformed the diary of a Holocaust victim by reimagining it as an Instagram story.
The project drew some criticism, most prominently from musician and educator Yuval Mendelson, who wrote in Haaretz (in Hebrew) that the project was "a display of bad taste, being promoted aggressively and crudely." He added that "a fictitious Instagram account of a girl murdered in the Holocaust is not and cannot be a legitimate way" to commemorate the devastating tragedy.
But the response to "Eva Stories" was, for the most part, overwhelmingly positive.
Dr. Noam Tirosh, a memory and communications scholar at Ben-Gurion University of the Negev, says any debate about whether the Holocaust belongs on social media is now "irrelevant," since "it's there, and it's not going anywhere."
Dr. Tirosh, a senior lecturer in BGU's Department of Communication Studies, believes that "Eva Stories" should serve as "an example of how new media can be used to help engage new audiences. He suggests that educators focus on how to optimize the use of the medium.
He believes they need to not only provide materials, but also to "be there and be part of the follow-up and the reactions. The next project on Instagram should include putting educators in the comments – and host live discussions as the story unfolds."
Dr. Tirosh has a reminder for those who deem the medium inappropriate. "If you look back, you will see that the criticism people had about the [1978] television miniseries "Holocaust' or [1993's] 'Schindler's List' is very similar to what was said about 'Eva Stories'."
Pawel Sawicki, the museum's press officer since 2007, agrees. "We know there are billions of people who have never visited any Holocaust-related sites or museums. And now there is something we can do about it. We can reach and educate people who for many reasons cannot be here."
Tirosh, says he is "optimistic" about the way in which digital and social media platforms "offer new opportunities for new people to represent the Holocaust in different ways" – beyond the "traditional gatekeepers" like academia, museums and advocacy organizations.
"As long as we have new technology and new mediums to communicate, initially people will be asking how we can possibly represent something about the Holocaust in this new form."
The International Holocaust Remembrance Alliance shares Tirosh's outlook. On a webpage devoted to Holocaust education and social media, it notes that while "Holocaust educators display a reluctance to engage fully with social media," it cannot be avoided.
"Social media is so prevalent … that it cannot be ignored in Holocaust education or anywhere else. The important question, therefore, is not about the promise or pitfalls of the social media; rather, it is about how best to adapt Holocaust education to this new format, using its potential to limit any potential challenges," asserts the IHRA.
Alongside social media's role in educating and memorializing the Holocaust is its use in calling out inappropriate use of Holocaust imagery or treating it disrespectfully.
Sawicki says he tries to be sensitive to young people who may not be aware that the selfie they snap while visiting Auschwitz may be offensive. But he is harsher on institutions, such as Amazon and other retailers selling printed images of Auschwitz on Christmas ornaments, bath towels, shower curtains, and coffee mugs.