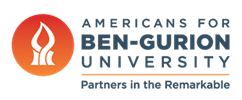 Red Sea's Treasured Coral Reefs Saved By Building Fake Ones
March 18, 2021
The Tennessee Tribune — Israel's bustling city of Eilat, at the northern tip of the Gulf of Aqaba and the Red Sea, is renowned for beaches, hotels and one of the world's northernmost coral reefs.
Magnificent, colorful, diverse corals, sponges, giant clams, fish and other marine life make these reefs a national and world treasure. Barely 40 feet offshore and only five miles long, the reefs link with Egypt's reefs along the Sinai Desert to the south and lie just miles from reefs off Aqaba, Jordan, to the east.
But Eilat's corals are being loved to death.
Over 60,000 city residents join hundreds of thousands of tourists every year from Israel, Europe, the United States, newly friendly Middle Eastern countries and beyond. The new Eilat airport could bring even more once Covid travel restrictions ease.
BGU researchers are studying ways to actively restore reefs and create artificial reefs.

They believe the solution lies not in restricting access to the natural reefs but in protecting them, while building manmade structures that entice people to visit and teaching them how to take better care of reefs throughout the world.
Professor Nadav Shashar of Ben-Gurion University's Eilat campus deployed his first medium-size artificial reef, Tamar, in 2007. Six years later, Tamar had become a flourishing habitat for thousands of fish and other marine organisms.
Today, Tamar's unique design and many corals, gorgonians, sponges, fish and shellfish attract both novice and veteran divers who want to observe the reef colonization process in action.
Shashar and his team also partnered with Jordanian colleagues to plan and install an artificial reef off the Aqaba coast and have taught coral preservation and restoration in Honduras and other parts of the world. They have also built relationships with marine biologists in other Red Sea nations.
His team and local divers are also trying to repair sections of natural reefs that were badly damaged by storms.