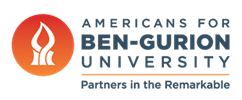 Study Finds Low Income Israelis Get Double Dose of Long Covid
December 28, 2022
The Times of Israel — Israeli study finds people of low income are getting a double dose of long COVID symptoms. According to the research initiative conducted by experts from Ben-Gurion University, Washington University in St. Louis, and several other institutions, low-income Israelis who have recovered averaged 3.3 symptoms, whereas higher-income Israelis averaged 1.8 symptoms.
Researchers who conducted a health survey of 2,200 Israelis found a definite socio-economic tendency among those who had recovered from the coronavirus.
"It's well known that infections affected poorer people worse than others, and now this research shows that long COVID also disproportionately affects them, which is an important finding," Dr. Stav Shapira of BGU's School of Health Sciences told The Times of Israel.
She said it has long been observed that the lifestyles of poorer people and the environment they face disadvantage their health, and the research shows this effect is hitting hard in long COVID terms. Shapira commented: "This really emphasizes the extent to which social determinants in health are important."
Long COVID is proving a serious challenge both to recovered patients and to health systems. Israeli research published recently found that among adults who catch COVID-19, one in three fails to return to pre-infection health levels even months later.
Read more on The Times of Israel >>