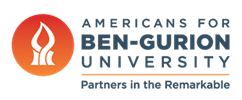 Lockheed Martin to Establish Beer-Sheva Office
November 21, 2014
Negev Development & Community Programs, Robotics & High-Tech
Israel Defense — In fall 2014, Lockheed Martin established a subsidiary company in Beer-Sheva with plans to hire hundreds of Israeli staff.
At Lockheed Martin's headquarters in the U.S. they regard their new Israeli project as a strategic investment.
From the first-ever interview held with Thomas E. McCorry, coordinator of Lockheed Martin's operations in Israel at the corporate HQ in Bethesda, Maryland, it appears that the operations of Lockheed Martin's Israel office will not be confined to Israel alone, but would extend to numerous other markets.
"There is tremendous potential for export out of Israel," says McCorry.
"We regard this project as a long-term effort. In Israel, we will engage in research and development, in the context of cooperative alliances with the Ben-Gurion University and other universities, and in addition we will engage in sales and provide support from Israel for IT projects in other countries," he adds.
"Naturally, we would like to be involved, first and foremost, in major projects in Israel, like the relocation of the defense establishment to the Negev."
Why did Lockheed Martin choose Israel for its subsidiary?
"Israel has amazing personnel and technology capabilities. There are many other countries out there where you won't find the infrastructure available in Israel. In addition to that, Israel encourages international cooperation, and that is very important as there are numerous global opportunities," says McCorry.