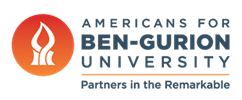 The Latest Poop From the Turkey Coop
November 20, 2017
Alternative Energy, Press Releases
Poultry Excrement Could Partially Replace Coal as a Renewable Energy Source
While turkeys at Thanksgiving are an age-old custom, a new study shows that turkey excrement may have a future as a fuel for heat and electricity.
Treated excrement from turkeys, chickens and other poultry, when converted to combustible solid biomass fuel, could replace approximately 10 percent of coal used in electricity generation, reducing greenhouse gases and providing an alternative energy source, according to a new study by Ben-Gurion University of the Negev (BGU) researchers.
While biomass accounts for 73 percent of renewable energy production worldwide, crops grown for energy production burden land, water and fertilizer resources.
According to the researchers, "Environmentally safe disposal of poultry excrement has become a significant problem. Converting poultry waste to solid fuel, a less resource-intensive, renewable energy source is an environmentally superior alternative that also reduces reliance on fossil fuels."
According to the study in Elsevier's Applied Energy, researchers at the Zuckerberg Institute for Water Research at BGU evaluated two biofuel types to determine which is the more efficient poultry waste solid fuel.
They compared the production, combustion and gas emissions of biochar, which is produced by slow heating of the biomass at a temperature of 450°C (842°F) in an oxygen free furnace with hydrochar. Hydrochar is produced by heating wet biomass to a much lower temperature of up to 250 °C under pressure using a process called hydrothermal carbonization (HTC). HTC mimics natural coal formation within several hours.
"We found that poultry waste processed as hydrochar produced 24 percent higher net energy generation," says student researcher Vivian Mau and Prof. Amit Gross, chair of the Department of Environmental Hydrology and Microbiology at BGU's Zuckerberg Institute.
"Poultry waste hydrochar generates heat at high temperatures and combusts in a similar manner to coal, an important factor in replacing it as renewable energy source."
For the first time, the researchers also showed that higher HTC production temperatures resulted in a significant reduction in emissions of methane (CH4) and ammonia (NH3) and an increase of carbon dioxide and carbon monoxide.
"This investigation helped in bridging the gap between hydrochar being considered as a potential energy source toward the development of an alternative renewable fuel," Gross explains. "Our findings could help significantly reduce greenhouse gas emissions associated with electricity generation and agricultural wastes. Field-scale experiments with HTC reactor should be conducted to confirm the assessments from this laboratory-scale study."
The study was funded by the Israeli Ministry of Environmental Protection, the Rosenzweig-Coopersmith Foundation. BGU Ph.D. candidate Vivian Mau received financial support from the Israeli Ministry of National Infrastructures, Energy and Water Resources, the Rieger Foundation and the Zuckerberg Scholarship Fund at BGU's Zuckerberg Institute for Water Research.
About BGU's Zuckerberg Institute for Water Research
The Zuckerberg Institute for Water Research, Israel's largest and leading water institute, conducts interdisciplinary, cutting-edge research and graduate education in water sciences, aimed at improving human well-being through technologies and policies for sustainable use of water resources. World-renowned Zuckerberg researchers are focused on desalination technologies and groundwater production, water quality and microbiology, as well as water resource economics and management. Zuckerberg graduate programs attract students from all corners of the world who are involved in research projects and collaborations in both developed and underdeveloped countries.
Named for New York philanthropist Roy J. Zuckerberg, the Zuckerberg was founded in 2002 within the Jacob Blaustein Institutes for Desert Research at the Sde Boker Campus of Ben-Gurion University of the Negev. For more information, visit www.aabgu.org/water
ABOUT AMERICANS FOR BEN-GURION UNIVERSITY
By supporting a world-class academic institution that not only nurtures the Negev, but also shares its expertise locally and globally, Americans for Ben-Gurion University engages a community of Americans who are committed to improving the world. David Ben-Gurion envisioned that Israel's future would be forged in the Negev. The cutting-edge research carried out at Ben-Gurion University drives that vision by sustaining a desert Silicon Valley, with the "Stanford of the Negev" at its center. The Americans for Ben-Gurion University movement supports a 21st century unifying vision for Israel by rallying around BGU's remarkable work and role as an apolitical beacon of light in the Negev desert.
About Ben-Gurion University of the Negev
Ben-Gurion University of the Negev embraces the endless potential we have as individuals and as a commonality to adapt and to thrive in changing environments. Inspired by our location in the desert, we aim to discover, to create, and to develop solutions to dynamic challenges, to pose questions that have yet to be asked, and to push beyond the boundaries of the commonly accepted and possible.
We are proud to be a central force for inclusion, diversity and innovation in Israel, and we strive to extend the Negev's potential and our entrepreneurial spirit throughout the world. For example, the multi-disciplinary School for Sustainability and Climate Change at BGU leverages over 50 years of expertise on living and thriving in the desert into scalable solutions for people everywhere.
BGU at a glance:  
20,000 students | 800 senior faculty | 3 campuses | 6 faculties: humanities & social sciences, health sciences, engineering sciences, natural sciences, business & management, and desert research.
Media Contact:
Brian Sherry
Stern Strategy Group
908-325-3860