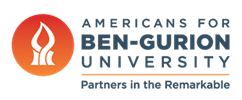 Israel's New Cyber Security Hub
July 26, 2016
Homeland & Cyber Security, Negev Development & Community Programs
Yoni Shohet, chief executive officer of SCADAfence, a cyber security startup in Beer-Sheva's Advanced Technologies Park, shared his experience of being at the center of the city's rise on VentureBeat. Here is an excerpt of the article.
Jerusalem and Tel Aviv may be the most well-known Israeli cities, but a new one is quickly gaining international acclaim; Beer-Sheva has become the center of the Start-Up Nation's quickly growing cyber security arm.
A major push by the government and private sector has transformed the desert town into a high-tech center with a special emphasis on cyber security. Dozens of startups have joined multinationals such as EMC/RSA, Lockheed-Martin and others, drawing in impressive talent from Ben-Gurion University.
When my cofounder and I created our own startup, SCADAfence, we were drawn to Beer-Sheva's community. Noteworthy startups in that community include MorphiSec and Secret Double Octopus, which were founded based on BGU research.
BGU offers Israel's top graduate program in cyber security. Housing its own cyber security research center, BGU has emerged as a top Israeli center for engineering, sciences, computers and technology.
The cyber enterprise in the Negev was further accelerated in 2013 with the opening of the  Advanced Technologies Park, or ATP, established through the joint effort of the State of Israel, the Beer-Sheva municipality, BGU, and KUD International. Almost immediately, companies large and small established themselves in the new innovation center.
There is much to be impressed by in Beer-Sheva: the facilities, the people, and the companies. However, what has made Beer-Sheva special for us is the ecosystem of camaraderie and altruism. Unlike almost any other community I have seen, the people and companies in Beer-Sheva seek to actively make one another successful.
We introduce each other to investors, share time with visiting delegations, collaborate on go-to-market opportunities, and offer constructive critiques of each other's ideas.
For these reasons, there are dozens of startups which now call Beer-Sheva home, including many cyber security firms. This swarm of startups also led coworking-space operator WeWork to choose Beer-Sheva as its third location in Israel.