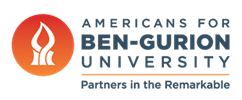 How Smartphones Could Prevent Drunk Driving
December 23, 2016
Christian Science Monitor — Every year in the U.S., some 10,000 people die as a result of car crashes involving intoxicated drivers.
Now, researchers at Ben-Gurion University have developed a virtual breathalyzer designed to work with smartphones, smartwatches, fitness trackers, and even Google Glass that could potentially keep intoxicated drivers off the road and save lives.
"Alcohol distinctly affects movement, gait and balance in ways that can be detected by the built-in motion sensors on devices people carry around with them all the time," says Ben Nassi, a graduate student in BGU's Department of Software and Systems Engineering.
Nassi developed the new breathalyzer technology under the guidance of Prof. Yuval Elovici and Prof. Lior Rokach, both of the BGU Cyber Security Research Center.
Using technology built into smart devices can especially help the group most likely to be involved in alcohol-related accidents: motorists in their 20s and early 30s, who are more likely to carry or wear smart devices.
Nassi and his team tested the technology on some 30 users, male and female, whom they encountered randomly at various bars in Tel Aviv.
The researchers asked participants to wear or hold various smart devices, unsure at first which body movements would be most indicative of intoxication. They ultimately found, however, that data from just a smartphone and smartwatch was sufficient to indicate intoxication with 93 percent accuracy.
In the future, the technology could replace expensive breathalyzers, and could even communicate with connected cars to prevent vehicles from starting if the device-wearer is drunk.