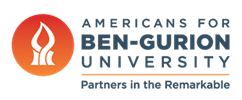 BGU Collaborates With ImageSat
December 27, 2016
Press Releases, Robotics & High-Tech
ImageSat International (ISI) and Ben-Gurion University of the Negev (BGU) announced a collaboration to leverage BGU's breakthrough spectroscopy imaging research and develop a high performance, high resolution hyperspectral/ultraspectral imaging system with vast flight- and space-based remote sensing applications.
Remote sensing from space or aircraft has a wide range of applications including agriculture, climate and pollution monitoring, homeland security, and commodity exploration.
The compressive sensing technology utilized in this new camera system, which has been significantly miniaturized, requires only a tenth of the data traditionally needed to quickly produce high-resolution images.
The new camera system is based on the research of Prof. Adrian Stern, head of BGU's Unit of Electro-Optical Engineering; Prof. Dan Blumberg, BGU vice president and dean of research and development; postdoctoral fellow Dr. Isaac August; and Ph.D. student Yaniv Oiknine, who developed a miniature ultra-spectral imaging system that is compact, simple to operate and more cost-efficient than current systems.
Spectroscopic imaging collects and processes information that can help isolate and identify "signature fingerprints" found in objects, chemical substances or material defects that are not detectable by the human eye. While the human eye generally sees color in three bands of light (red, green and blue), spectral imaging divides images into many more bands to capture additional data across the electromagnetic spectrum.
Hyperspectral imaging sensors measure the light reflected by the earth's surface in different wavelengths, ranging from one- to several-hundred-per-pixel. This generates significant amounts of data that must be transmitted to the earth for processing, and may require enormous bandwidth.
"This new technology based on BGU research could lead to a new generation of spectral systems for flight and space-based remote sensing," says Prof. Dan Blumberg. "The collaboration between academia and industry is a sterling example of the 'NewSpace' concept, which promotes innovation and creativity in the space industry and will enable ImageSat to become the leader in the field of hyperspectral imaging."
About ImageSat International N.V.
ImageSat International (ISI) N.V. owns and operates very high-resolution earth resources observation satellites (EROS). A global leader in end-to-end geospatial solutions, the company specializes in satellite data extraction and analysis. ISIS offers NewSpace programming, with solutions and services that include mission ground segments, satellite imagery services, mapping and GIS, intelligence reports, intelligence analysis training, space-based persistent surveillance, total maritime awareness, agriculture and forestry, and geo-economics. The company, founded in 1997, is based in Or Yehuda, Israel. For more information, visit www.imagesatintl.com.
ABOUT AMERICANS FOR BEN-GURION UNIVERSITY
By supporting a world-class academic institution that not only nurtures the Negev, but also shares its expertise locally and globally, Americans for Ben-Gurion University engages a community of Americans who are committed to improving the world. David Ben-Gurion envisioned that Israel's future would be forged in the Negev. The cutting-edge research carried out at Ben-Gurion University drives that vision by sustaining a desert Silicon Valley, with the "Stanford of the Negev" at its center. The Americans for Ben-Gurion University movement supports a 21st century unifying vision for Israel by rallying around BGU's remarkable work and role as an apolitical beacon of light in the Negev desert.
About Ben-Gurion University of the Negev
Ben-Gurion University of the Negev embraces the endless potential we have as individuals and as a commonality to adapt and to thrive in changing environments. Inspired by our location in the desert, we aim to discover, to create, and to develop solutions to dynamic challenges, to pose questions that have yet to be asked, and to push beyond the boundaries of the commonly accepted and possible.
We are proud to be a central force for inclusion, diversity and innovation in Israel, and we strive to extend the Negev's potential and our entrepreneurial spirit throughout the world. For example, the multi-disciplinary School for Sustainability and Climate Change at BGU leverages over 50 years of expertise on living and thriving in the desert into scalable solutions for people everywhere.
BGU at a glance:  
20,000 students | 800 senior faculty | 3 campuses | 6 faculties: humanities & social sciences, health sciences, engineering sciences, natural sciences, business & management, and desert research.
Media Contact:
Brian Sherry
Stern Strategy Group
908-325-3860