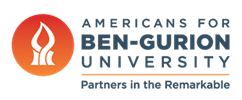 Graywater Reuse for Irrigation Deemed Safe
December 16, 2015
Desert & Water Research, Press Releases
Researchers at the Zuckerberg Institute for Water Research at BGU have determined that treated graywater is safe for irrigation and does not pose a risk for gastrointestinal illness or water-related diseases.
The study, published in the online journal Science of the Total Environment (Elsevier), determined that there was no additional incidence of gastroenteritis or water-related diseases caused by use of treated graywater in gardens, even when compared to tap water and other irrigation water sources.
Graywater includes any wastewater generated in households or office buildings except for toilet wastewater. According to the researchers, "There is a growing interest in graywater reuse from sinks, bathtubs and laundry machines, particularly in water-scarce regions. New graywater systems, including one developed at the Zuckerberg Institute, now make reuse economically feasible on both a national and household scale, provided it is handled responsibly to eliminate potential environmental and health risks."
Study participants — graywater users and the non-graywater using control group — were required to complete a weekly health questionnaire for a year, as well as a preliminary lifestyle questionnaire to assess their exposure level to graywater or potable water used in garden irrigation.
"This study showed that there was no additional incidence of gastroenteritis found among treated graywater users and practically no difference in the prevalence of water-related diseases between graywater and potable water users," explains BGU Zuckerberg Institute Prof. Amit Gross, Ph.D. "In fact, the rate of illnesses was found to be lower with the treated graywater than from the control group at times, suggesting that the main exposure to gastrointestinal disease-causing bacteria is not likely from exposure to pathogens in graywater."
The second study component compared the findings to published results of health risks determined by Quantitative Microbial Risk Assessment (QMRA), a standard process used for measuring the risks from exposure to known microbial pathogens or indicators in water or food sources.
"Since the concentration of pathogens in the current study was higher than QMRA risk levels, yet the prevalence of water-related diseases between control and graywater users was similar, we believe that QMRA can be used as a conservative benchmark toward establishing regulations governing graywater reuse," Gross says.
Following this initial study, Prof. Gross recommends further research involving a larger population to enhance the statistical power and enable elaboration on the possible connections between gastrointestinal illnesses and exposure to graywater.
Other researchers involved in the study include Zuckerberg Institute researcher Allison Busgang; Dr. Ofer Ovadia, BGU, Department of Life Sciences; and Eran Friedler, Technion — Israel Institute of Technology, Faculty of Civil and Environmental Engineering.
Epidemiological Study for the Assessment of Health Risks Associated with Graywater Reuse for Irrigation in Arid Regions research funding was provided by the Rosenzweig–Coopersmith Foundation (RCF) and Zuck Macabi Foundation.
About the Zuckerberg Institute for Water Research
The Zuckerberg Institute for Water Research (Zuckerberg), Israel's largest and leading water institute, conducts interdisciplinary, cutting-edge research and graduate education in hydrology, water sciences and desert studies, aimed at improving human well-being through technologies and policies for sustainable use of water resources. World-renowned researchers are focused on desalination technologies and groundwater production, water quality and microbiology, as well as water resource economics and management. Zuckerberg graduate programs attract students from all corners of the world who are involved in research projects and collaborations in both developed and underdeveloped countries globally. Named for New York philanthropist Roy Zuckerberg, the Institute was founded in 2002 within the Jacob Blaustein Institutes for Desert Research at the Sde Boker Campus of Ben-Gurion University of the Negev. For more information, visit www.aabgu.org/water.
ABOUT AMERICANS FOR BEN-GURION UNIVERSITY
By supporting a world-class academic institution that not only nurtures the Negev, but also shares its expertise locally and globally, Americans for Ben-Gurion University engages a community of Americans who are committed to improving the world. David Ben-Gurion envisioned that Israel's future would be forged in the Negev. The cutting-edge research carried out at Ben-Gurion University drives that vision by sustaining a desert Silicon Valley, with the "Stanford of the Negev" at its center. The Americans for Ben-Gurion University movement supports a 21st century unifying vision for Israel by rallying around BGU's remarkable work and role as an apolitical beacon of light in the Negev desert.
About Ben-Gurion University of the Negev
Ben-Gurion University of the Negev embraces the endless potential we have as individuals and as a commonality to adapt and to thrive in changing environments. Inspired by our location in the desert, we aim to discover, to create, and to develop solutions to dynamic challenges, to pose questions that have yet to be asked, and to push beyond the boundaries of the commonly accepted and possible.
We are proud to be a central force for inclusion, diversity and innovation in Israel, and we strive to extend the Negev's potential and our entrepreneurial spirit throughout the world. For example, the multi-disciplinary School for Sustainability and Climate Change at BGU leverages over 50 years of expertise on living and thriving in the desert into scalable solutions for people everywhere.
BGU at a glance:  
20,000 students | 800 senior faculty | 3 campuses | 6 faculties: humanities & social sciences, health sciences, engineering sciences, natural sciences, business & management, and desert research.
For all press inquiries, please contact:
James Fattal, J Cubed Communications
516.289.1496