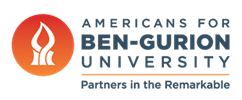 BGU Research Supports Home Use of Recycled Gray Water
July 30, 2012
Israel already recycles about 80 percent of its water. But such purification is managed by the Israel Water Authority. Currently, home gray water purification systems are banned in Israel. New research demonstrates that it may be time to repeal that restriction.
The following article is reproduced with permission from International environment Research Reporter, 35 INER 761 (Aug. 1, 2012). Copyright 2012 by The Bureau of National Affairs, Inc. (800-372-1033).
Bloomberg Bureau of National Affairs (BNA)—Home gray water purification systems are efficient, safe, environment Researchally friendly, and money-saving, according to Israeli researchers studying the matter.
''Gray water can be treated relatively simply and maintain 'very high' to 'excellent' water quality as defined by the Ministry of Health,'' researchers from Ben-Gurion University of the Negev and the Technion Institute of Technology said in an as-yet-unpublished report on the first 18 months of an ongoing study.
''Most importantly, and counter to concerns, gray water that is responsibly recycled does not harm the earth or water sources.''
Gray water—the runoff from laundry, dishwashing, and bathing—can thus be recycled to irrigate home gardens and, most important according to advocates, to flush toilets, cutting household consumption of freshwater by as much as half. Nevertheless, Israel's Health Ministry bars the private use of such systems.
''We're not saying it's fully disqualified, we're just not fully convinced,'' Itamar Grotto, the ministry's director of public health services, told BNA July 23. The ministry has established a working group to examine the issue and to solicit additional study, especially into the risk of breakdowns and contamination of water resources over the long term, he noted.
''Other countries actually encourage the reuse of gray water with rebates and government funding,'' Prof. Amit Gross of BGU's Zuckerberg Institute for Water Research, the study's coauthor, told BNA July 22.
''The Ministry of Health is like an ostrich on this issue.'' But they are already too late, he continued, since ''tens of thousands of Israeli households are recycling their water—without standards or supervision.''
A bill to legalize home use of gray water is currently being studied by a committee in the Knesset.