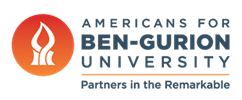 BGU Scientists Train Goldfish to Drive
January 4, 2022
Research News, Robotics & High-Tech
The Times of Israel — It sounds like a fish tale, but scientists at BGU say they have demonstrated a fish's ability to navigate on land, allowing it to drive a specially designed "Fish Operated Vehicle" around a room.
Six goldfish trained to use the apparatus managed to find their way around the small room and toward a reward, wrote the authors of a study published this month in the journal Behavioural Brain Research.
The fish "were able to operate the vehicle, explore the new environment, and reach the target, regardless of the starting point, all while avoiding dead-ends and correcting location inaccuracies," said Shachar Givon and Matan Samina, who published the research along with Ohad Ben Shahar and Ronen Segev.
The study adds to a small cohort of literature in which animals are tasked with operating motor vehicles, with experiments performed in the past showing that rats and dogs can tootle around in specially designed cars.
But with the fish experiment, the Beersheba researchers say they have shown that navigation skills can be transferred from a marine environment to a terrestrial one, not unlike similar studies that tracked animal behaviors in zero- or low-gravity environments.
"The way space is represented in the fish brain and the strategies it uses may be as successful in a terrestrial environment as they are in an aquatic one," the authors said. "This hints at universality in the way space is represented across environments."