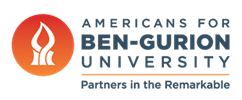 First Joint Israel-Germany Israel Studies Program
November 7, 2013
Israel Studies, Culture & Jewish Thought, Press Releases
BEER-SHEVA, ISRAEL, November 7, 2013 – Ben-Gurion University of the Negev (BGU) and the Heidelberg College for Jewish Studies in Germany have announced an historic agreement to launch the first joint Israel-Germany academic program in Israel studies with a specialization in modern Jewish life and culture.
"There is a lot of symbolism in the fact that the university that bears David Ben-Gurion's name is establishing the first bilateral degree program between Israel and Germany."
The joint Israel studies program, open to Israeli and German students, will be conducted at both Heidelberg and BGU's Sde Boker campus, which is home to the Ben-Gurion Research Institute for the Study of Israel and Zionism. The Institute is devoted to the study, documentation, and research of the Zionist movement and the history of Israel.
Established in 1982 under a special agreement between BGU and the Ben-Gurion Heritage Institute, the Institute has broad research horizons and a strong interdisciplinary nature. The Ben-Gurion Archives are also housed in the Institute.
Heidelberg College for Jewish Studies (Hochschule für Jüdische Studien-HfJS) offers a wide range of Jewish study courses and has become the leading center of Jewish scholarship in Germany.
In addition to the classic Judaic texts, such as the Bible and Talmud, students can study Jewish history, art, literature, and philosophy, as well as languages such as Hebrew, Aramaic and Yiddish.
The HfJS views itself as the successor of the great institutions of Jewish scholarship that existed in Germany in the years before the Second World War, in particular, the College of the Science of Judaism (Hochschule für die Wissenschaft des Judentums) in Berlin.
Since their instructors all emigrated or perished in the Holocaust, a renewal of Jewish learning in Germany was made possible only by importing scholars from America, Israel and other regions where Jewish life and learning continued to flourish in spite of World War II.
"This is not just another degree program, but a groundbreaking agreement between two institutions that are dedicated to the research and understanding of Israel — past, present and future," explains Doron Krakow, executive vice president, American Associates, Ben Gurion University of the Negev.
"With the BGU Sde Boker campus home to David Ben-Gurion's voluminous archives and BGU's role in the development of the Negev, it is an ideal location for this unique program."
Hochschule für Jüdische Studien (HfJS), Heidelberg
The Hochschule für Jüdische Studien (HfJS), Heidelberg was founded in 1979. It is supported by the Central Consistory of the Jews in Germany (Zentralrat der Juden in Deutschland), financed through the local and federal government, and is a fully recognized and accredited institution of higher learning. Nowhere else in Europe can Jewish studies be pursued in comparable breadth and depth. This allows the HfJS to impart to its students, both Jewish and non-Jewish, the richness and diversity of Jewish religion, history and culture within an academic context. http://www.hfjs.eu
ABOUT AMERICANS FOR BEN-GURION UNIVERSITY
By supporting a world-class academic institution that not only nurtures the Negev, but also shares its expertise locally and globally, Americans for Ben-Gurion University engages a community of Americans who are committed to improving the world. David Ben-Gurion envisioned that Israel's future would be forged in the Negev. The cutting-edge research carried out at Ben-Gurion University drives that vision by sustaining a desert Silicon Valley, with the "Stanford of the Negev" at its center. The Americans for Ben-Gurion University movement supports a 21st century unifying vision for Israel by rallying around BGU's remarkable work and role as an apolitical beacon of light in the Negev desert.
About Ben-Gurion University of the Negev
Ben-Gurion University of the Negev embraces the endless potential we have as individuals and as a commonality to adapt and to thrive in changing environments. Inspired by our location in the desert, we aim to discover, to create, and to develop solutions to dynamic challenges, to pose questions that have yet to be asked, and to push beyond the boundaries of the commonly accepted and possible.
We are proud to be a central force for inclusion, diversity and innovation in Israel, and we strive to extend the Negev's potential and our entrepreneurial spirit throughout the world. For example, the multi-disciplinary School for Sustainability and Climate Change at BGU leverages over 50 years of expertise on living and thriving in the desert into scalable solutions for people everywhere.
BGU at a glance:  
20,000 students | 800 senior faculty | 3 campuses | 6 faculties: humanities & social sciences, health sciences, engineering sciences, natural sciences, business & management, and desert research.
Media Contact:
Brian Sherry
Stern Strategy Group
908-325-3860