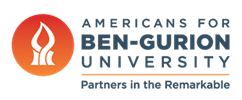 Historic Collaboration Between BGU and Morocco's UIR
September 14, 2021
Israel Studies, Culture & Jewish Thought, Press Releases, Social Sciences & Humanities
BEER-SHEVA, Israel and RABAT, Morocco, September 14, 2021 – Ben-Gurion University of the Negev (BGU) in Israel and Université Internationale de Rabat (UIR) in Morocco signed an historic Memorandum of Understanding (MoU) today to collaborate on the study of Moroccan Jewry, as well as research and education.
The collaboration will include the study of the Moroccan Jews' cultural heritage, as well as the intertwined destiny of Jews and Muslims in the MENA (Middle East and North Africa) region. It will also include joint activities related to "People of the MENA region," encompassing Humanities, Social Sciences, Natural and Health Sciences.
"It is especially noteworthy that this historic collaboration between BGU and UIR will delve into the long history of the Jewish people in Morocco, which dates back more than two millennia," says Doug Seserman, chief executive officer of Americans for Ben-Gurion University. "This remarkable partnership will undoubtedly lead to great strides within Middle East Studies and beyond."
Americans for Ben-Gurion University partners with the University through a variety of community outreach and fundraising programs nationwide. The organization is dedicated to developing the Negev region and ensuring Israel's future by supporting BGU's innovation, research, education, and significant collaborations such as this one.
"We can't wait for Covid-19 to subside so we can meet in person, both in Rabat and in Beer-Sheva," said representatives from BGU and UIR. "In the meantime, we are excited that the academic collaboration has begun."
This agreement marks the second collaboration announced between BGU and a Moroccan academic institution, both of which have taken place a year after the Abraham Accords were signed.  In August, BGU announced it was joining forces [with the Mohammed VI Polytechnic University (UM6P)] for future collaboration on sustainability.
This story has been featured in Morocco World News.
ABOUT AMERICANS FOR BEN-GURION UNIVERSITY
By supporting a world-class academic institution that not only nurtures the Negev, but also shares its expertise locally and globally, Americans for Ben-Gurion University engages a community of Americans who are committed to improving the world. David Ben-Gurion envisioned that Israel's future would be forged in the Negev. The cutting-edge research carried out at Ben-Gurion University drives that vision by sustaining a desert Silicon Valley, with the "Stanford of the Negev" at its center. The Americans for Ben-Gurion University movement supports a 21st century unifying vision for Israel by rallying around BGU's remarkable work and role as an apolitical beacon of light in the Negev desert.
About Ben-Gurion University of the Negev
Ben-Gurion University of the Negev embraces the endless potential we have as individuals and as a commonality to adapt and to thrive in changing environments. Inspired by our location in the desert, we aim to discover, to create, and to develop solutions to dynamic challenges, to pose questions that have yet to be asked, and to push beyond the boundaries of the commonly accepted and possible.
We are proud to be a central force for inclusion, diversity and innovation in Israel, and we strive to extend the Negev's potential and our entrepreneurial spirit throughout the world. For example, the multi-disciplinary School for Sustainability and Climate Change at BGU leverages over 50 years of expertise on living and thriving in the desert into scalable solutions for people everywhere.
BGU at a glance:  
20,000 students | 800 senior faculty | 3 campuses | 6 faculties: humanities & social sciences, health sciences, engineering sciences, natural sciences, business & management, and desert research.
Media Contact:
Brian Sherry
Stern Strategy Group
908-325-3860