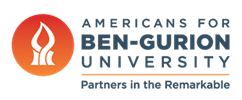 Etgar Keret Awarded Bronfman Prize
July 1, 2016
Israel Studies, Culture & Jewish Thought, Social Sciences & Humanities
CJN — Etgar Keret, internationally acclaimed Israeli author and lecturer at BGU's Department of Hebrew Literature, is the recipient of the 2016 Charles Bronfman Prize in recognition of his work "conveying Jewish values across cultures and imparting a humanitarian vision throughout the world."
The $100,000 prize was established in 2004 by the children of Jewish Canadian-American philanthropist Charles Bronfman.
"In a dangerous world," says Bronfman, "Etgar Keret portrays people who have the capacity to empathize with the other, to hear the other, and to find compassion for the other. He counters dehumanization and inspires his readers with warmth and humor and original thinking."
Keret, best known for his short stories, graphic novels, and film and television projects, has been one of Israel's most popular writers since his first collection of stories was published in 1992.
"It is a great honor for me to be the 2016 recipient," says Keret.
"If I had the choice to either become a better writer or a better person, I would choose, with no hesitation, the latter option."
Born in Ramat Gan in 1967 and raised by parents who survived the Holocaust, Keret is one of Israel's most celebrated authors whose stories have been read around the world and translated into over 30 languages.
Read more on The Canadian Jewish News website >>
See our Fall 2012 edition of Impact, featuring an interview with Etgar Keret >>