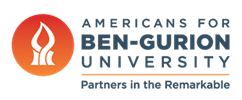 Cyber Security Startup Morphisec Coming to U.S.
December 16, 2016
Boston Business Journal — Morphisec, a leading developer of cyber security prevention and detection tools, will make Boston its United States headquarters.
The startup company was founded in 2014 based on patented technology developed at BGU's's Cyber Security Research Center.
Morphisec was recently one of 16 companies selected to participate in a round robin event with Massachusetts business leaders in Tel Aviv.
"As part of ongoing efforts to welcome Israeli companies that choose Massachusetts as their home away from home, we are pleased that Morphisec has decided to open its U.S. headquarters in Boston," says Massachusetts Governor Charlie Baker.
"Israeli companies punch above their weight, and the Boston ecosystem punches above its weight," says Morphisec's Vice President of U.S. Sales Arthur Braunstein.
The company is known for its innovative approach to cyber security. While most companies defend against cyber attacks by adding layers of digital defense, Morphisec instead masks the corporate memory systems that are the target of most attacks, making it impossible for malicious code to find them.
The news of Morphisec's expansion comes after the company raised raised $7 million in Series A funding last year.