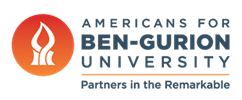 BGU and CyberSpark to Partner With MassTech
December 16, 2016
Homeland & Cyber Security, Press Releases
The Massachusetts Technology Collaborative (MassTech) signed a Memorandum of Understanding (MOU) with Israel's CyberSpark, a nonprofit central coordinating body for joint cyber industry activities in Beer-Sheva, Israel. CyberSpark is a joint effort of Israel's Prime Minister's Office, the Beer-Sheva municipality, Ben-Gurion University of the Negev (BGU), and leading companies in the cyber security industry.
The MOU was signed by MassTech Chief Executive Officer Tim Connelly and CyberSpark Chief Executive Officer Roni Zehavi during a meeting in Tel Aviv that was attended by CyberSpark's leadership team and executives from many of the leading cyber security firms in Israel. The collaboration will focus on several potential key areas, including:
Applied research projects focused on healthcare-technology-related cyber issues
Discussion of emerging trends in technology, policy and regulation
Practical training for students in the cyber security fields in both regions
Visits of delegations consisting of representatives from academia, industry and the political arena to campuses in both regions
"We're excited to kick off our partnership with CyberSpark, so that we can find ways to identify and neutralize emerging threats to these critical systems," says MassTech's Tim Connelly. "The focus on cyber security in the health care space builds on our work with the governor on the Massachusetts Digital Health Initiative, and it highlights the growing importance of protecting connected technologies, such as electronic health records, in-home monitors and diagnostic tools."
The signing of the cooperation agreement solidifies ties between two regions known for their global leadership in the field of cyber security.
"We look forward to collaborating with MassTech on the 'Cybersecurity for Healthcare' frontier," says CyberSpark's Roni Zehavi. "The MOU is an excellent platform to seed and grow joint projects and the exchange of know-how, thus maximizing the proven values and assets available to both CyberSpark and Massachusetts around the venues of technology, research, human capital, and regulation."
About MassTech
The Massachusetts Technology Collaborative, or MassTech, is an innovative public agency working to enhance economic growth, accelerate technology use and adoption, and harness the value of research by engaging in meaningful collaborations across academia, industry and government. From improving our health care systems and expanding high-speed internet across the state to fostering emerging industry clusters, MassTech is driving innovation and supporting a vibrant economy across the Commonwealth.
About CyberSpark
CyberSpark is a joint venture of the Israel National Cyber Bureau in the Prime Minister's Office, Beer-Sheva Municipality, Ben-Gurion University of the Negev, and leading companies in the cyber security industry. Founded by EMC, JVP, BGNegev (Ben-Gurion University's technology transfer company), and Lockheed-Martin, CyberSpark is a nonprofit central coordinating body for joint cyber industry activities in Israel's Negev region. By creating a unique geographical cluster of leading cyber companies, multinational corporations, groundbreaking academic research, leading technology defense units, and specialized educational platforms, CyberSpark offers a comprehensive ecosystem that is unprecedented in terms of innovation and prospective success.
ABOUT AMERICANS FOR BEN-GURION UNIVERSITY
By supporting a world-class academic institution that not only nurtures the Negev, but also shares its expertise locally and globally, Americans for Ben-Gurion University engages a community of Americans who are committed to improving the world. David Ben-Gurion envisioned that Israel's future would be forged in the Negev. The cutting-edge research carried out at Ben-Gurion University drives that vision by sustaining a desert Silicon Valley, with the "Stanford of the Negev" at its center. The Americans for Ben-Gurion University movement supports a 21st century unifying vision for Israel by rallying around BGU's remarkable work and role as an apolitical beacon of light in the Negev desert.
About Ben-Gurion University of the Negev
Ben-Gurion University of the Negev embraces the endless potential we have as individuals and as a commonality to adapt and to thrive in changing environments. Inspired by our location in the desert, we aim to discover, to create, and to develop solutions to dynamic challenges, to pose questions that have yet to be asked, and to push beyond the boundaries of the commonly accepted and possible.
We are proud to be a central force for inclusion, diversity and innovation in Israel, and we strive to extend the Negev's potential and our entrepreneurial spirit throughout the world. For example, the multi-disciplinary School for Sustainability and Climate Change at BGU leverages over 50 years of expertise on living and thriving in the desert into scalable solutions for people everywhere.
BGU at a glance:  
20,000 students | 800 senior faculty | 3 campuses | 6 faculties: humanities & social sciences, health sciences, engineering sciences, natural sciences, business & management, and desert research.
For all press inquiries, please contact:
James Fattal, J Cubed Communications
516.289.1496