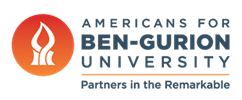 Cyber Security Startup Morphisec Raises $7 Million
October 7, 2015
Israel21C — Morphisec, a leading developer of cyber security prevention and detection tools, has announced the closing of a $7 million funding round that will be used to launch the Israeli startup's flagship product and expedite the growth of marketing and sales in North America and Europe.
The company's suite of security defense tools, based on patented technology originating out of BGU's Cyber Security Research Center, protects enterprises against targeted and zero-day attacks by turning attackers' tactics back on themselves.
Zero-day attacks are when hackers exploit a known security vulnerability before the vendor becomes aware of it and can fix it.
Morphisec's innovative security method provides enterprises with the ability to detect attacks earlier than ever before, to block them, and to create fingerprint information of attacks.
"The market is over-saturated with detection technologies that are less-than-perfect in their detection rates and entail significant run-time and management overhead for enterprises. Morphisec offers just the opposite," says Yoav Tzruya, a partner at Jerusalem Venture Partners (JVP), which houses its CyberLabs incubator in Beer-Sheva's Advanced Technologies Park.
"We see the company's early customer adoptions as a testament to the strength of the Israeli cyber-security sector and the innovation that drives it," adds JVP's Tzruya.
JVP, GE Ventures, Deutsche Telekom, Portage Advisors, and OurCrowd led the Series A funding round for Morphisec.
"As part of our due diligence, our team has tested the Morphisec product and found a very stable, unobtrusive, simple, and effective solution. We threw at it every exploit we had, and it detected them all, with no false positives," says Thomas Tschersich, head of IT security at Deutsche Telekom.