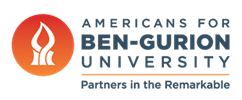 BGU and Wisconsin to Partner on Water Technologies
November 2, 2017
Desert & Water Research, Leadership, Awards & Events
Urban Milwaukee – In a move that further expands Wisconsin's global presence in the water technology sector, Governor Scott Walker facilitated the signing of an agreement between BGU's Zuckerberg Institute for Water Research and The Water Council during a recent trade mission to Israel.
The agreement calls for collaboration on water-related applied research aimed at introducing new technologies into the global marketplace through Wisconsin's National Science Foundation-sponsored Industry/University Cooperative Research Center (I/UCRC) for Water Equipment and Policy (WEP).
The Water Council also signed an agreement with the Israel Innovation Authority to form a new research partnership in which Israeli and Wisconsin water technology startup companies will collaborate on piloting and developing new applications for the Milwaukee Metropolitan Sewerage District (MMSD) and other Wisconsin water utilities.
"These partnerships will strengthen the sector in both countries, and are expected to open new markets to water technology companies in Wisconsin and Israel," said Governor Walker.
"For the past year The Water Council has laid the groundwork for the development of these vitally important agreements, which will result in bringing together our two world water technology hubs," said Dean Amhaus, president and chief executive officer of The Water Council.
"The partnership with Ben-Gurion University lays the foundation for creating the first I/UCRC presence for the National Science Foundation in Israel and fosters greater business and academic collaboration."
Zuckerberg Institute Director Prof. Noam Weisbrod added, "The Zuckerberg Institute is pleased to be partnering with The Water Council to increase our collaboration opportunities, share our research and explore commercialization opportunities for our innovation.
"While we share different water challenges, we look forward to complementing each other in addressing water quality issues."
Once that partnership is finalized, Wisconsin universities and U.S. companies would have access to promising research being conducted by Zuckerberg Institute researchers and be connected to some of Israel's innovative water technology companies.
Likewise, the Zuckerberg Institute would be able to present its research to some of the world's leading water companies, and Israeli businesses would have access to innovative research being conducted at University of Wisconsin-Milwaukee and Marquette University.