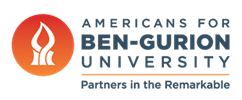 Cultural Encounters From Israel to the Hopi Mesa
November 7, 2017
Leadership, Awards & Events, Social Sciences & Humanities
Northern Arizona University News – Prof. Shifra Sagy, director of BGU's Martin-Springer Center for Conflict Studies and Prof. Bjorn Krondorfer, director of the Martin-Springer Institute at Northern Arizona University (NAU) joined forces to create a unique study abroad program focused on "Borders, Identities, Social Repair: Majority Cultures and Indigenous Lives."
The three-week joint program gave NAU and BGU students the opportunity to spend eight days in Israel and eight days in Arizona and look at what Prof. Krondorfer calls the minority-majority relationships in each region.
"In southern Israel, we looked at the Bedouin population in relation to the majority Jewish population in Negev," says Prof. Krondorfer. "And then we did the same here looking at Hopi and Navajo reservations in relation to majority culture in Arizona."
The program offered students an intense learning experience focusing on three different components: academic, where they would learn about the history of these places and cultures; field trips, where they would be exposed to historical sites and traditions; and emotion, where students had the opportunity to share, discuss and think about different cultures and social identifiers and how perception played a part in that.
Nine U.S. students and five Israeli students from all areas of study participated in the program – coming from a variety of cultural backgrounds ranging from Native Americans to Israeli Jews.
"We had students from marketing, health sciences, religious studies, English, sustainable communities and applied indigenous studies," adds Prof. Krondorfer. "This was the perfect scenario because everyone brought their own set of cultural experiences that played a part in how different things were perceived."
"Getting to know Jewish and Muslim students and sharing in one another's culture on this trip showed me that most people are not that different from one another," says NAU student Alec Chavez.
Read more on the Northern Arizona University News website >>