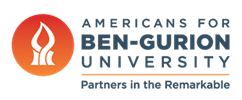 BGU Hospital Affiliate Opens for Business
August 17, 2017
Medical Research, Negev Development & Community Programs
The Jerusalem Post – About an hour's drive northwest of Beer-Sheva on the Mediterranean coast, the new Assuta Medical Center in Ashdod performed its first operation this week.
Earlier this year Ben-Gurion University and Assuta Medical Centers signed an agreement of affiliation, allowing students to study and gain practical experience at the medical center.
"This is undoubtedly a historic moment and an important milestone," says BGU President Prof. Rivka Carmi about the agreement.
"We looked for a strategic partner who would allow us to develop and increase the number of medical students in Israel, and found that Assuta Medical Centers met all the required criteria."
Now open, the hospital is expected to carry out some 17,000 surgical procedures annually in its advanced operating theaters, which are specially built to reduce the prevalence of infections.
The operating rooms, which function on a protected underground floor, can even serve as safe shelters in emergency situations such as a rocket attack or earthquake.
The large and spacious operating rooms have been equipped with the most advanced multimedia systems, enabling doctors to receive in real time and throughout the surgery the patient's entire medical history, including past diagnostic tests and images. In addition, supervised surgeries will offer practical teaching and learning opportunities to BGU students.
Upon completion, the hospital will boast eight general surgical theaters, in addition to two operating rooms for eye surgery and two for caesarean sections in the obstetrics ward.
The outpatient clinics were opened in June, while the maternity department is due to begin delivering babies in October. The emergency department will follow in October and mark the hospital's full functioning.
In early August, Ashkelon resident Alexander Fermiakov became the recipient of the inaugural surgery to relieve pains in his hand. The surgery is the first in what promises to be many successful procedures carried out with the help of Ben-Gurion University.
"We have a common outlook with Assuta, which will allow us to realize our vision while continuing to develop the healthcare system in the South," says Prof. Carmi.