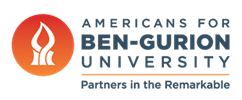 BGU Holds International Entrepreneurship Roundtable
May 2, 2017
The Times of Israel — BGU's Bengis Center for Entrepreneurship and Innovation of the Guilford Glazer Faculty of Business and Management recently held its first International Bengis Roundtable.
The event was attended by delegates from Brazil, the United Kingdom, China and the Netherlands. Attendees and speakers discussed how to teach innovation and entrepreneurship and how to maximize academic-industry collaborations.
One notable speaker, Prof. Linda Scott, emeritus DP world chair for entrepreneurship and innovation at the University of Oxford, spoke about how multinational corporations meet the global challenge of enabling female entrepreneurs.
Another delegate, Prof. Marcos Costa Holanda, president of Banco do Nordeste of Brazil, spoke about the role of development banks in supporting innovation.
Prof. Li Zheng and Prof. Yang Song of China's Jilin University discussed the activities being conducted within the framework of the joint entrepreneurship and innovation center recently established between Jilin University and BGU.