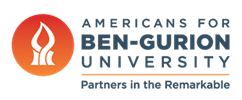 BGU Cyber Security Experts Present in Davos
January 24, 2018
Leadership, Awards & Events, Press Releases
Ben-Gurion University of the Negev's (BGU) top cyber security researchers addressed the impact of artificial intelligence (AI) – the good, bad and the future – at the World Economic Forum Annual Meeting (WEF) in Davos, Switzerland, Tuesday, January 23. They were one of only two Israeli delegations presenting at the high-profile Davos event.
The BGU researchers' session, Cyber-Forensics With Ben-Gurion University of the Negev, was part of the IdeasLab forum. The IdeasLab connects big ideas with big thinkers in an engaging session format where discussion leaders pitch cutting-edge scientific innovations.
They discussed the opportunities and challenges artificial intelligence (AI) present to both hackers and defenders, who are harnessing the power of AI through machine learning and deep learning to extend their capabilities and further their goals−both good and bad. In three sessions, each of the three BGU speakers discussed how AI-enabled attacks are no match for current defenses.
"Ben-Gurion University is honored that our world-renowned cyber security research experts were sought out and prominently featured at this major event," says Prof. Rivka Carmi, BGU president. "This is a significant milestone for BGU and further acknowledgement that BGU is the place to go for cutting edge cyber security research and innovation."
BGU speakers included: 
Prof. Elovici addressed how attackers utilize AI to make their attacks undetectable. He is director of the Deutsche Telekom Innovation [email protected], the telecommunications company's only research and development lab outside of Germany. Prof. Elovici is also director of BGU's Cyber Security Research Center at BGU and a member of the BGU Department of Software and Information Systems Engineering. 
Prof. Bracha Shapira – Prof. Shapira, the Carole Weinstein Chair in Information Systems Engineering, discussed how defenders use AI to catch abnormalities and deviations. She is the vice dean for research, Faculty of Engineering Sciences. Prof. Shapira is a member of the Deutsche Telekom Innovation [email protected] and the Cyber Security Research Center.
Prof. Lior Rokach – Prof. Rokach focused on adversarial AI, and how attackers have started an AI arms race as they seek to circumvent systems. He also provided recommendations on how defenders can prevent such circumvention. Prof. Rokach is chair of the Department of Software and Information Systems Engineering as well as a member of the Deutsche Telekom Innovation [email protected] and the Cyber Security Research Center.
[email protected] (CBG) serves as a shared research platform for some of the world's most innovative and technologically challenging projects in partnership with global companies and governmental organizations. Situated in the Ben-Gurion Advanced Technologies Park in Beer-Sheva, Israel's cyber capital, CBG encompasses the Cyber Security Research Center, a joint initiative with the Israel National Cyber Bureau, and the Telekom Innovation Laboratories, in partnership with Deutsche Telekom.
Research conducted under the [email protected] umbrella includes AI-based cyber defense; IoT security; cyber for intelligent transportation and aviation; malware; fraud detection; and big data analysis for cyber security.
Once they become live, the videos of the sessions will be made available.
ABOUT AMERICANS FOR BEN-GURION UNIVERSITY
By supporting a world-class academic institution that not only nurtures the Negev, but also shares its expertise locally and globally, Americans for Ben-Gurion University engages a community of Americans who are committed to improving the world. David Ben-Gurion envisioned that Israel's future would be forged in the Negev. The cutting-edge research carried out at Ben-Gurion University drives that vision by sustaining a desert Silicon Valley, with the "Stanford of the Negev" at its center. The Americans for Ben-Gurion University movement supports a 21st century unifying vision for Israel by rallying around BGU's remarkable work and role as an apolitical beacon of light in the Negev desert.
About Ben-Gurion University of the Negev
Ben-Gurion University of the Negev embraces the endless potential we have as individuals and as a commonality to adapt and to thrive in changing environments. Inspired by our location in the desert, we aim to discover, to create, and to develop solutions to dynamic challenges, to pose questions that have yet to be asked, and to push beyond the boundaries of the commonly accepted and possible.
We are proud to be a central force for inclusion, diversity and innovation in Israel, and we strive to extend the Negev's potential and our entrepreneurial spirit throughout the world. For example, the multi-disciplinary School for Sustainability and Climate Change at BGU leverages over 50 years of expertise on living and thriving in the desert into scalable solutions for people everywhere.
BGU at a glance:  
20,000 students | 800 senior faculty | 3 campuses | 6 faculties: humanities & social sciences, health sciences, engineering sciences, natural sciences, business & management, and desert research.
Media Contact:
Brian Sherry
Stern Strategy Group
908-325-3860