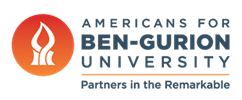 Dead Sea Scrolls Expert Named Winner of the Israel Prize
January 25, 2018
Leadership, Awards & Events, Social Sciences & Humanities
The Times of Israel – Prof. Elisha Qimron, of BGU's Department of Hebrew Language, will be awarded the prestigious Israel Prize for his research in the field of Jewish studies.
Prof. Qimron has conducted extensive research on the Dead Sea Scrolls, a collection of 2,000-year-old Hebrew and Aramaic scrolls found 70 years ago by a Bedouin shepherd in the cliffs near Israel's Dead Sea.
Prof. Qimron specializes in the grammar of the scrolls and has published three volumes about the ancient writings.
Considered Israel's equivalent of the Nobel Prize, the Israel Prize is presented annually on Israeli Independence Day in Jerusalem.
"Prof. Qimron's work in the study of the Dead Sea Scrolls is an important element in the study of Judaism and the study of the history of the Jewish people," says BGU President Prof. Rivka Carmi.
"No one is more worthy of being the Israel Prize laureate in the country's 70th year."